Choctaw Casino & Resort | Durant, Oklahoma
EVENT CANCELLED. Please contact your ticket point of purchase to claim a refund on your tickets.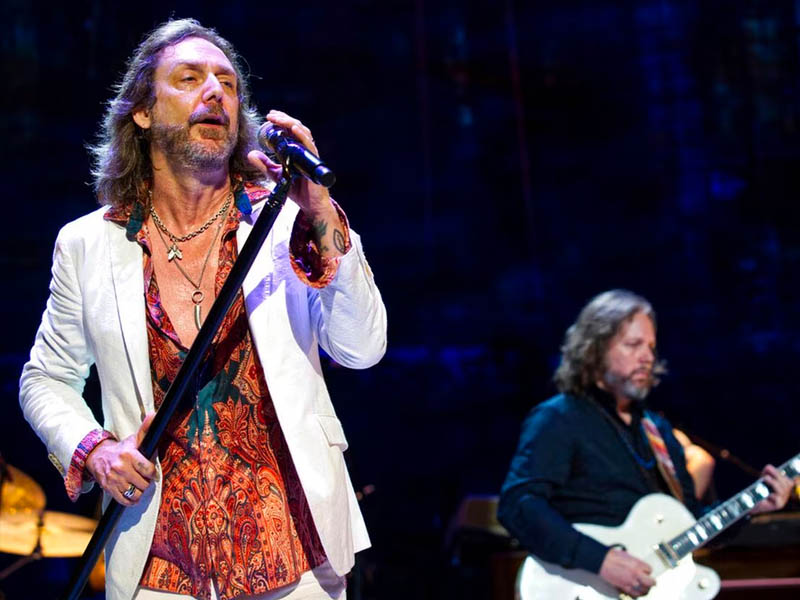 The Robinsons Brothers have their calendar pretty much full for 2023, and a fully-packed schedule only equals to extremely ecstatic fans! The Black Crowes announce numerous more headlining dates for the year, covering five select cities, including a coveted pit stop in Durant, Oklahoma! Led by Chris and Rich Robinsons with bassist Sven Pipien, the soulful Southern rock icons will deliver their career-spanning hits on this rare appearance during the season! The band is actually busy supporting another band this fall, but lucky fans in Oklahoma will get to see The Black Crowes headline a show at the Choctaw Grand Theater! Look out for the band's fantastic rock staples, such as "Hard to Handle," "Remedy," "She Talks to Angles," and many more! It's been almost four decades since The Black Crowes graced fans with their brand of music, and no other band in history has ever come close to what they have delivered! So hurry and catch The Black Crowes at the Choctaw Grand Theatre by buying your tickets now!
Chris and Rich Robinson and their long-time basis Sven Pipien continue their legacy this fall by adding five headlining dates of their own during the support run for Aeromisth. The band, who embarked on a headline tour earlier in the year, is set to cover their greatest hits to audiences in select cities. The Black Crowes has long been a staple among southern rock fans thanks to phenomenal hits like "Twice as Hard," "She Talks to Angels," "Seeing Things," "Hard to Handle," and more. For a band that simply wants to deliver outstanding live music and does not really care about their commercial impact, they've done pretty well. Their debut effort, Shake Your Money Make, entered the Top 5 of the Billboard 200 and sold over five million copies in the U.S. Alone. Since their debut had so much stellar success, their sophomore effort, The Southern Harmony and Musical Companion, soared to number 1.
The band continued to drop several more studio albums until their latest effort, Croweology, was released in 2010. The album was their only published studio effort for over a decade, but things are looking up for The Black Crowes fans because last year, they came out with a new EP titled 1972. Though the band has not released new songs for some time now, they remain one of the most sought-after live bands in North America.
So this fall, expect nothing but incredible vocals by Chris Robinson, pure energy, and just excellent blues rock music from The Black Crowes. The band has been known to get the crowd rolling every time they go on stage. With 30 million albums sold and hundreds of millions of streams, The Black Crowes' show at the Choctaw Grand Theater is bound to be fully packed.
If you are to catch them live this upcoming fall season, it's best to see them at the Choctaw Grand Theater. The multi-purpose facility provides ample space for attendees and top-tier production. The venue has long been the most iconic entertainment destination in Oklahoma and has a long history of hosting the city's most exciting concerts and events. For a smooth concert experience, you should quickly score tickets now and see The Black Crowes at the Choctaw Grand Theatre on Thursday, 9th November 2023! Tickets are now available!