Choctaw Grand Theater Seating Chart
When it comes to seating at Choctaw Grand Theater, there are several options, which vary in price, meaning there's something for everyone! Also, thanks to the top-notch sound system and expert design, there's not a bad seat in the house!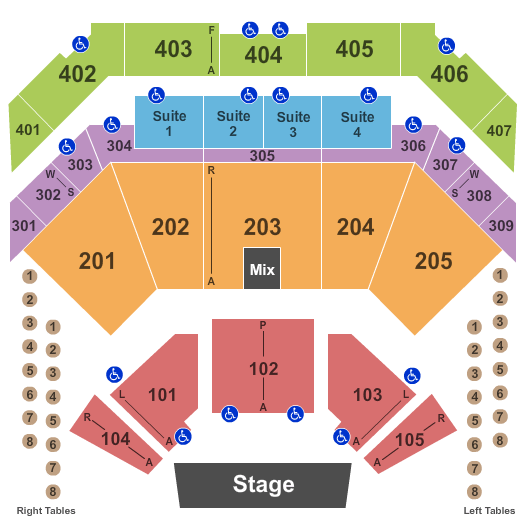 On the first level, there are 1,500 seats, split into 3 sections, for those who want to be close to the action. The second level is a balcony, that sits 500 guests, and has great views of the stage. The third level also sits 500 guests, and features an exclusive VIP section that has a wealth of ameneties, including several private suites, a bar and comfy lounge areas to relax in. There are also premier and executive mezzanines.
For guests with disabilities, wheelchair accessible seating is widely available in the floor, club, loge and suite sections. Please advise if wheelchair accessible seating is needed, upon purchase of tickets.