Choctaw Grand Theater | Durant, Oklahoma
Styx is well-known as a classic rock luminary who's had an overflowing number of smash hits over a long-spanning career of five decades (and still counting). To date, Styx is still cruising down the live concert current with their ongoing US Summer tour. Join their legions of fans converging at the Choctaw Grand Theater on Friday 12th November 2021. Savor the moment as Styx dives into their deep cuts, smash hits, and anthemic singalong favorites like "Come Sail Away" "Lady", "Renegade", "Show Me the Way", "The Best of Times", "Mr. Roboto", "Babe", and many more. Book your tickets now!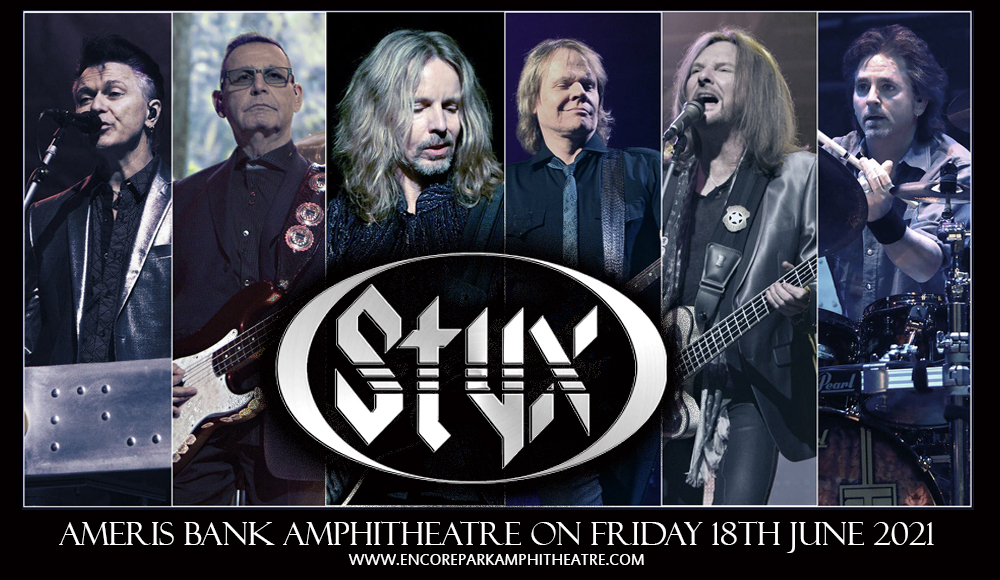 Styx was formed in Chicago in 1972 with a sound that positioned them as one of the forerunners of the progressive rock genre. They took their hard-rock electric guitars, lilting acoustic guitars and piano, driving percussive beats, and ingeniously mixed it with modern synthesizers that produced a symphonic, grandiose, and theatrical sound.
From the years 1972 to 1976, Styx has produced a number sleeper – top ten hits like "Lady" and "Lorelei". Their big breakthrough came in 1977 with the release of the album "The Grand Illusion," featuring the single "Come Sail Away", was a certified top 10 hit. From there, the band hit their winning streak with four straight triple-platinum albums in the US, driven by the chart hitting singles "Renegade", "Blue Collar Man (Long Nights)", "Babe", "The Best of Times", "Mr. Roboto", and "Show Me the Way".
Styx has sold over 54 million records worldwide, with eight songs that hit the top 10 on the US Billboard Hot 100, as well as 16 top 40 singles.
Styx has relentlessly been in the concert touring scene for decades and shows no signs of slowing down. As a message to fans who missed them during the lockdowns, Styx's Tommy Shaw said: "Hello friends. Man, have we missed you all! We are thrilled by the news that Styx will be hitting the road with our friends Collective Soul. After all this time off, (whew!) and now to get together with this masterful band of storytelling troubadours, we can't wait to see you all again live and in person, performing an evening of music we love. See you soon!!!"
Catch Styx at Choctaw Grand Theater on Friday 12th November 2021. Tickets are now available.