Choctaw Grand Theater | Durant, Oklahoma
Shane Smith and the Saints joined Whiskey Myers on a massive tour this summer. The extensive trek had the Austin-based band perform in front of thousands of fans all season. Fortunately, their nationwide trek has yet to end. The band recently added numerous fall dates, including a stop in Durant, Oklahoma. On Saturday, 19th November 2022, Shane Smith and the Saints will be conquering the Choctaw Grand Theater! The band is set to deliver a monumental setlist packed with hits and fan favorites! If you're a fan of their music, you better grab your tickets now before they run out!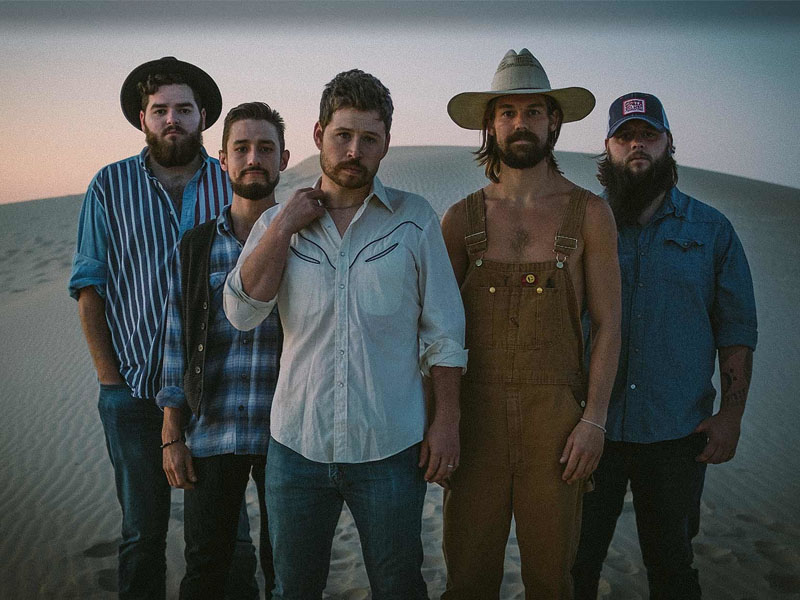 Singer-songwriter Shane Smith was born and bred in Terrell, Texas. After deciding to pursue music full-time, Smith moved to Austin, Texas, where he met with several musicians, including Bennet Brown. Soon, the group got together and formed the band Shane Smith and the Saints. With Smith leading the band, Bennet joins the band as the fiddle player. The rest of the members are composed of Chase Satterwhite on bass, Dustin Schaefer on lead guitar, and Zach Stover on drums.
The band released their first album, Coast, in 2013. In 2015, they dropped their follow-up album, Geronimo, featuring their biggest hits, "All I See Is You" and "What a Shame." Four years passed, and the band dropped their latest album, Hail Mary, which was highly regarded by fans and critics. During an interview, Shane Smith explained his songwriting process. "I don't like just throwing stuff out there. If I'm going to be singing about something every night, I try to make it personal, make it something I can really relate to," Smith said. As the band's singer, main lyricist, and songwriter, he added that he wants to sing with honest conviction. Smith finds inspiration from renowned songwriters, such as Ray Wylie Hubbard, Christ Stapleton, Hayes Carll, and Ryan Bingham.
Soon enough, the band earned a reputation for their high-energy sets and masterful musicianship. Like Smith, the band performs with conviction making them one of the upcoming live acts to watch. If you're looking for some incredible country rock music, you should come down to the Choctaw Grand Theater on Saturday 19th November 2022. Tickets are now available!