Choctaw Grand Theater | Durant, Oklahoma
It's getting exciting at Choctaw Grand Theater as fans get in line to grab tickets for this unmissable show! Of course, we're talking about Scorpions! Now confirmed and on sale, here's your chance to catch them on Saturday 26th January 2019!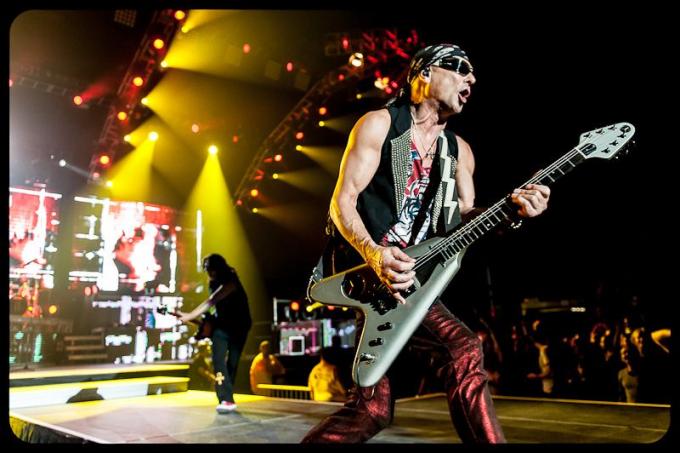 For years, Choctaw Grand Theater has brought nothing but the world's best musical talent to Durant. Hosting thousands of events from the most sought-after artists on the planet every year, this Winter season as we head into 2019, the venue brings worldwide legendary talent that is the Scorpions!
Hailing from Hanover, Germany, Scorpions have proven that they have what it takes to blow crowds away everywhere they go, since their formation all the way back in 1965, they have been one of the biggest names on the hard rock and heavy metal scenes and have performed all around the globe on some of the greatest stages, including major festivals and stadium venues. As they have been around through the decades, they have developed and shaped their sound to fit with the current scenes of the time such as their power ballads during the 80's and therefore commercial success with Animal Magnetism (1980), Blackout (1982), Love at First Sting (1984), the live recording World Wide Live (1985), Savage Amusement (1988) and Best of Rockers 'n' Ballads (1989). This means they have an enourmous catalogue of music that has still always kept hold of the roots of the Scorpions sound.
When their career reached the 1990's they had already produced an impressive ten albums, but it didnt stop there, their biggest song to date "Winds of Change" released via their eleventh record, Crazy World, edged them even further up on the list of the biggest rocks bands of all time. The track became a political statement for the changes in Eastern Europe during that time and a symbolic anthem during the fall of the Berlin Wall. Since then it has become one of the biggest selling singles the date, with a total of over fourteen million sales and counting!
With all of this under their belts they have pretty much taken over the world, with 110 million records sold worldwide, 18 albums released and 74 singles along with so much more, it's no wonder these guys were given the title of "the heroes of heavy metal" by the iconic Rolling Stone!
Come and catch what Scorpions do best – perform LIVE this coming Winter as they head on their North American tour dates!!