Choctaw Casino & Resort | Durant, Oklahoma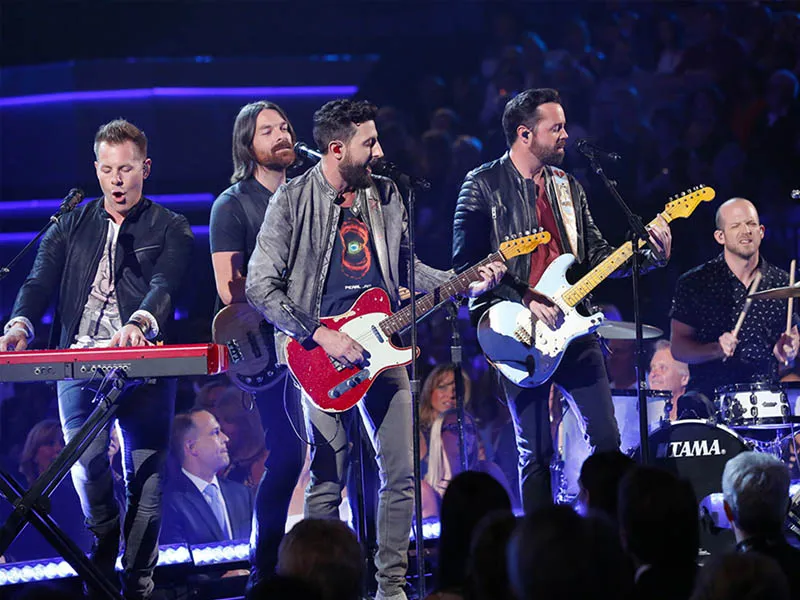 Old Dominion reigns supreme this 2024 as they start the first quarter of the year with a bang! Can you believe it?! The highly-regarded quintet will be the No Bad Vibes Tour! The outing has been conquering the world for the better part of 2022 and 2023 and this year, it's set to cover several more territories! For their coveted stop in Durant, Oklahoma, the band is set to deliver two nights! On Saturday, 27th January 2024, Old Dominion will perform a second night at the Choctaw Grand Theater! Lucky fans can look forward to a plethora of phenomenal hits, including "Written in the Sand," "Break Up With Him," "Hotel Key," and more! Expect a thrilling live set featuring the band's career-spanning hits as they display their incredible musicianship and powerful stage presence! Choctaw Grand Theater is sure to provide attendees with a great night out as the venue is equipped with excellent facilities that can host a high-energy concert featuring music superstars Old Dominion! It's the country music show of a lifetime, and you better score your tickets now before you miss out!
Since 2015, Old Dominion has been all over the airwaves with their incredible singles. They first made waves upon the release of their sophomore single, "Break Up With Him," which topped Billboard's Country Airplay chart. The song, which earned double platinum in the U.S., was followed by another double platinum hit, "Snapback," which went number 1 in Canada and number 4 in the U.S. For their several subsequent releases, the band consistently topped the Country Airplay chart and earned several multi-platinum certifications simultaneously. By 2019, Old Dominion released the single, "One Man Band," which became their highest-charting single to date, peaking at number 2 on the Hot Country Songs and number 1 on the Country Airplay chart.
No Bad Vibes Tour kicked off in 2022 and has sent the award-winning quintet to numerous major cities across North America. However, due to public demand, the tour has been extended all the way to 2024! This serves as great news to country music fans who have yet to experience No Bad Vibes or simply want to see the band perform live again. After all, their 2023 concerts have garnered rave reviews from attendees and critics. Fans were left wanting more even after the Nashville-born band delivered a fully-packed setlist.
This 2024, fans can expect a plethora of iconic hits, including "I Was on a Boat That Day," "Song for Another Time," "Break Up with Him," and "No Hard Feelings." Rest assured, the band is sure to deliver fan favorites and chart-performing hits. Aside from their original releases, Old Dominion has been reported to perform a few covers during their 2023 sets, including Kenny Chseney's "Save It for a Rainy Day." So expect all your favorite Old Dominion staples plus a few more surprises! The No Bad Vibes Tour is guaranteed not to disappoint!
Catch Old Dominion as they deliver their outstanding live set at the Choctaw Grand Theater on Saturday, 27th January 2024! Tickets to the show are now up for grabs, so you better hurry and buy yours now before it's too late!