Choctaw Casino & Resort | Durant, Oklahoma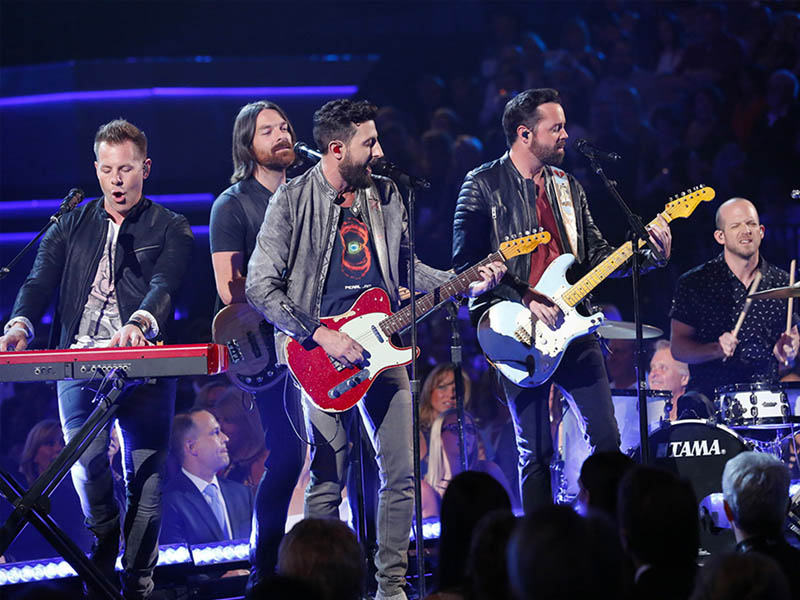 Critically acclaimed country music quintet Old Dominion is starting the New Year with a bang by delivering a number of coveted shows! The highly-regarded No Bad Vibes Tour made waves throughout 2023, but due to public demand, the Nashville natives are set to perform several more shows this 2024! Fans in Durant, Oklahoma, can look forward to an excellent new year as Old Dominion drops into town on Friday, 26th January 2024! Look out for incredible modern country staples as Old Dominion performs their career-spanning hits at the Choctaw Grand Theater! Expect a plethora of iconic staples, such as "Song for Another Time," "Break Up With Him," "Written in the Sand," and "Hotel Key." The band will also perform new songs from their latest EP, Memory Lane! Hurry and secure tickets to see this chart-topping and award-winning band light up Choctaw Grand Theater! Tickets are now available through the Get Tickets link!
Last summer, Old Dominion made their highly-anticipated run across North America. The No Bad Vibes Tour, along with several notable festival appearances, sent the quintet to multiple cities. Performing their incredible chart-performing hits, the multi-award-winning band entertained hundreds of thousands of country music fans. As one of country music's hottest groups, Old Dominion has extended their tour all the way to fall to winter. Fans can look forward to a myriad of hits. Their recent setlist included fan favorites, such as "Make It Sweet," "No Hard Feelings," "Break Up With Him," "Song for Another Time," and "I Was on a Boat That Day." The band also performed a couple of covers, including Kenny Chesney's "Save It for a Rainy Day." Whether you've been a fan of Old Dominion since 2015 or a new fan, you won't be disappointed with the selection of staples they will deliver on stage. Old Dominion has been known to cover their career-spanning works, from their platinum-selling debut album, Meat and Candy, all the way to their latest effort, Memory Lane.
Fans in Durant, Oklahoma, are guaranteed to have an excellent night out when they come and see Old Dominion at the Choctaw Grand Theater. Besides Old Dominion's high-energy set, attendees can enjoy the theater's superb facilities, top-tier lights and sound system, and great customer service. The venue is home to Durant's most exciting events and has a long history of hosting shows of music's finest artists. The Choctaw Grand Theater, which can seat up to 3,000 guests, has ample space to move around. Hence, attendees are assured an exciting, comfortable, and fuss-free evening.
Old Dominion is currently one of country music's top artists. The band, which emerged from Nashville, has released five studio albums, two of which (Happy Endings and Old Dominion) topped Billboard's Top Country Albums charts. Their debut album, Meat and Candy, earned a platinum certification in the U.S. after selling over one million copies. Since 2015, the band has topped Billboard's Country Airplay chart seven times. Their latest single, "Memory Lane," peaked at numbers 7 and 4 on the Hot Country Songs and Country Airplay chart. Since their debut, the Old Dominion has earned numerous accolades, including four Academy of Country Music Awards, three Country Music Association Awards, and an American Country Countdown Award.
Catch Old Dominion this winter by scoring tickets to their show at the Choctaw Grand Theater! Tickets are now up for grabs through the Get Tickets link!