Choctaw Grand Theater | Durant, Oklahoma
Get ready for an enchanting night with Lady A at the Choctaw Grand Theater on Friday, September 29th, 2023. This Nashville-based trio, known for their harmonious blend of contemporary and traditional country, has captured the hearts of fans around the world. Famed for hits like Need You Now and Just A Kiss, their sound resonates with listeners far and wide and kept them singing for years after release. The trio's numerous Grammy Awards and chart-topping successes highlight their extraordinary impact on the music industry that continues to this day. This event is a chance to witness their mesmerizing performance in the captivating atmosphere of the Choctaw Grand Theater for a night you'll remember forever. Secure your tickets now for an extraordinary evening of emotional performances, musical excellence, and unforgettable memories with the timeless classics of Lady A.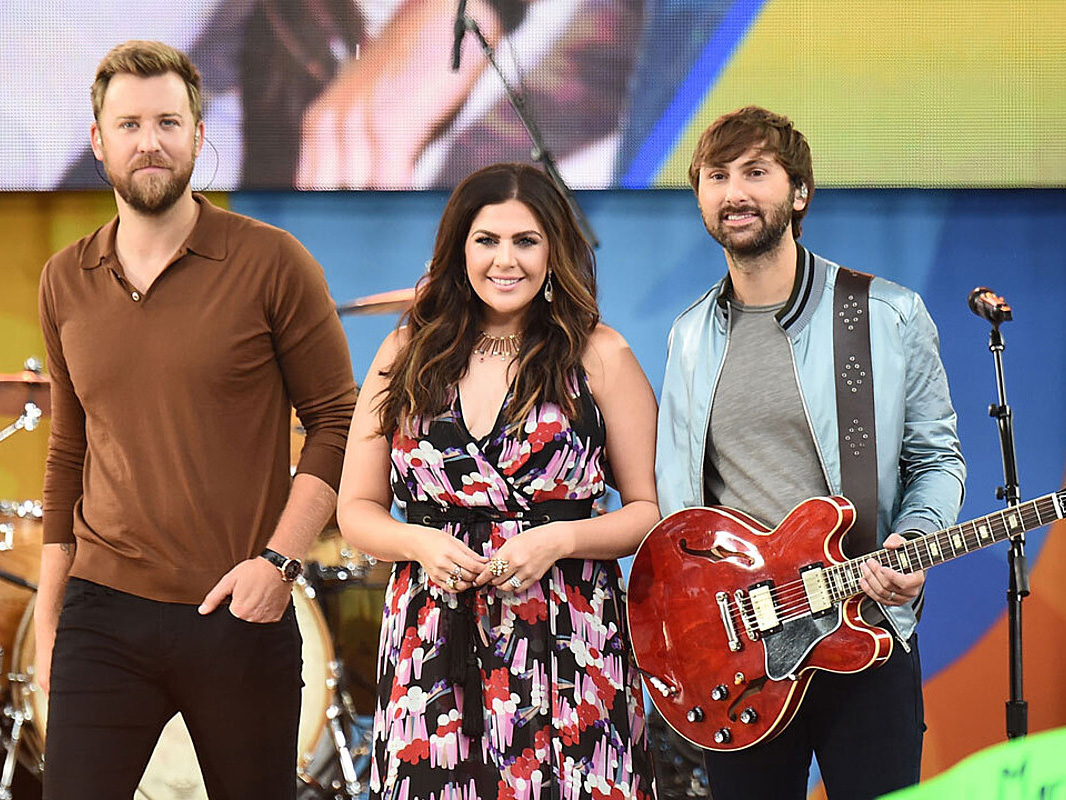 Prepare for a captivating evening as Lady A lights up the Choctaw Grand Theater on Friday, September 29th, 2023. Coming from the beautiful musical city of Nashville, Tenessee, this multi-platinum country trio has touched countless hearts with their mesmerizing harmonies and poignant lyrics, leading to widespread success and critical acclaim.
Built on the musical synergy of Charles Kelley, Hillary Scott, and Dave Haywood, Lady A has innovatively blended contemporary and traditional country elements, along with pop influences, to create a distinct sound. Songs like Need You Now and Just A Kiss have transformed into anthems of longing and love, resonating deeply with fans of all types around the world.
The scenic ambiance of the Choctaw Grand Theater provides the perfect backdrop for Lady A's spellbinding performance. Surrounded by the grandeur of this exquisite venue, you're bound to be drawn into a concert experience that sends waves of excitement through your senses, enrapturing you in a moment you'll never forget.
Lady A's numerous accolades, including Grammy Awards and a multitude of chart-topping singles, stand testament to their immense contribution to the music world. Their harmonious blend of voices, their unwavering commitment to creating relatable music, and their ability to engage audiences have all culminated in their resounding success. Their music has struck chords with a wide range of listeners, earning them both critical acclaim and an adoring fanbase that eagerly awaits every performance and new release they can get their hands on.
This event presents a unique opportunity to witness the enchanting aura of Lady A live on stage. Go ahead and buy your tickets now before it's too late, and brace yourself for an evening brimming with exceptional music and emotional performances. Join us at Choctaw Grand Theater on the evening of Friday, September 29th, 2023, for an extraordinary musical journey that promises to stir your emotions and stimulate your senses. Prepare to be completely captivated by the undeniable talent and musical prowess of Lady A as they orchestrate an unforgettable night of country music. Their authentic storytelling, combined with their harmonious melodies, promise an enthralling experience that is sure to leave a lasting impression.