Choctaw Grand Theater | Durant, Oklahoma
The guitar-slinging country superstar Keith Urban will again set the Choctaw Grand Theater's stage on fire on the second night of his concert in the famous Durant venue. Join the multi-Grammy award-winning singer as he entertains all the Oklahoman Wild Hearts this Saturday, February 4, 2023. Sing along to his recent hits, including "Street Called Main," "Brown Eyes Baby," "Wild Hearts," "Nightfalls," and many others. If you missed his first show at Choctaw Grand Theater, this is your chance to see the Aussie country star live on stage. Don't miss this chance to see Urban's guitar-slinging action because this is one of the few shows he'll perform at before his Las Vegas Residency this year. So be sure to secure your tickets as early as today. Grab yours by hitting the "Get Tickets" link.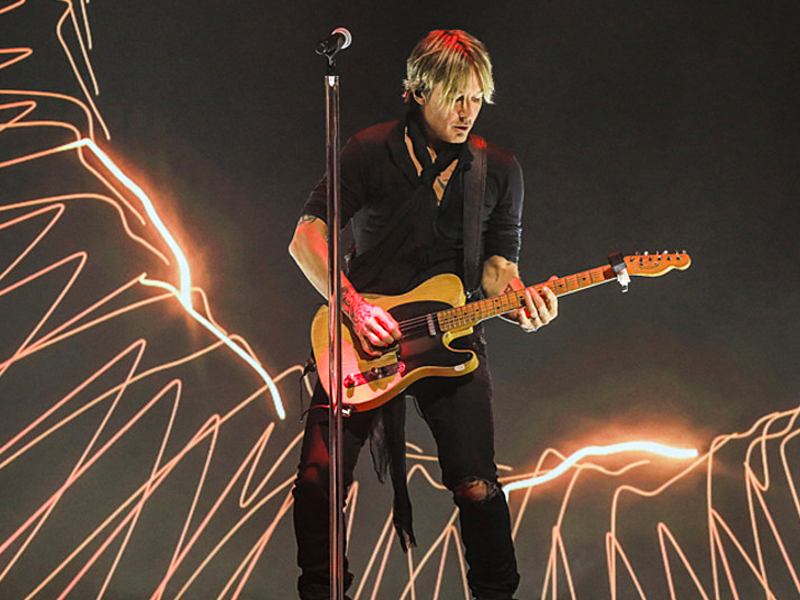 With a highly anticipated series of shows in Las Vegas to commence earlier this 2023, Keith Urban's year is projected to be as busy as 2022. His "The Speed of Now World Tour" has just concluded, and to say it is a success is an understatement. The country superstar's world tour was a massive triumph, selling out major venues throughout North America and Europe. But with a jam-packed schedule of shows slated for 2023, Keith Urban shows no signs of slowing down.
The 55-year-old country superstar will have a two-night show at Durant, Oklahoma's Choctaw Grand Theatre, on February 3 and 4. These shows are two of the very few ones he'll have before his Las Vegas residency. The announcement of these shows came right after the Grammy award-winning singer released his newest materials, including the singles "Street Called Main" and "Brown Eyes Baby." The release of these singles excites fans as Urban hasn't released a new album in the last two years. Thus, most fans are expecting that the newly-released singles are part of a new album to come out really soon.
We can only wonder if the country superstar is brewing for a new record this year, but one thing is for sure: Keith Urban is here to rock your world with his smooth voice and guitar-slinging skills. If you are a fan from Oklahoma, you better secure tickets to his second show at the Choctaw Grand Theater on February 4. Click the "Get Tickets" link for a safe and fast transaction.