Choctaw Casino & Resort | Durant, Oklahoma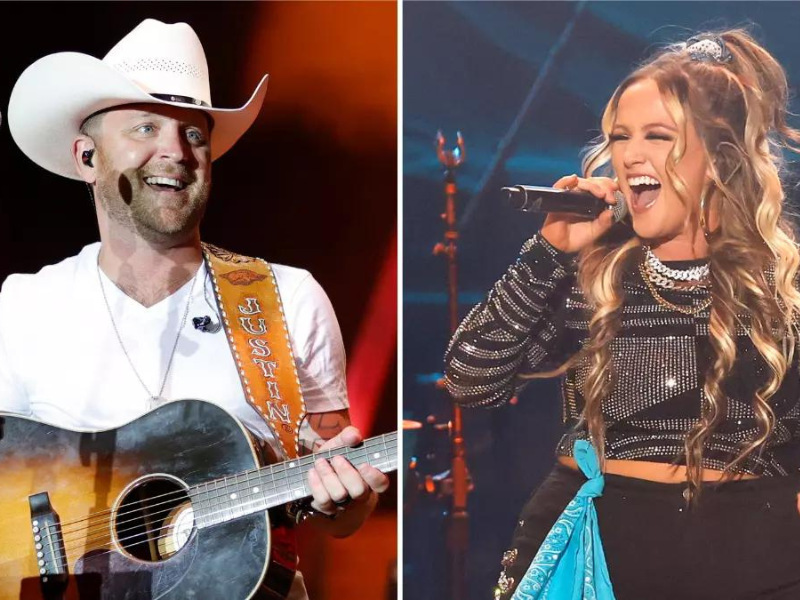 You, Me, and Whiskey - a duet by two of the most iconic country singers of this generation, Justin Moore and Priscilla Block. This winter, you get the opportunity to end the year with a bang as the two join forces and take the stage in Durant, Oklahoma.
In late 2022, Justin Moore announced an exciting upcoming tour across the United States. He went across the nation alongside Priscilla Block in a country tour for the books. If you did not have the chance to witness them live, this time you can! Catch the duo live as they perform together once again with some of the best country hits at the Choctaw Grand Theater on Sunday, the 31st of December, 2023!
Tickets to this end-of-year country party are on sale right now. Catch Justin Moore and Priscilla Block at the Choctaw Grand Theater for an unforgettable performance! Grab your tickets right now by clicking 'GET TICKETS'.
Justin Moore and Priscilla Block have shared their #1 hit on Country radio with "You, Me, and Whiskey." The duo are incredibly proud of their achievement, and the song received praises from both critics and country fans alike. Since then, the two have been seen in multiple live performances. Their on stage chemistry speaks volumes of the music they've created together, and country fans can't wait to hear more from them.
Justin Moore, a more seasoned country artist, has had several number 1 hits since the beginning of his career. He has continuously supported Priscilla Block's rising career and shared nothing but good things about her. He posted some vacation photos on his social media and shared his gratitude for the overflowing support they received on the collaboration.
The caption said, "I can't thank the fans and country radio enough for supporting this song. To have our 12th [number 1], and be a part of Priscilla Block's 1st, is incredibly special. I've told her this, but I almost feel like a proud older brother. PB has an incredible future ahead of her in this business. She's super talented, and an awesome person. Those 2 things alone, will carry her far. I'm hopeful, she allows me to open for her in a few years. Congrats to PB, my team, and my label. Here's to #13, and beyond. Much love. Thanks to all of you.
Meanwhile, Priscilla Block was left speechless with the successful duet and her first-ever number 1 hit. She shared on her Instagram, "crying right now… I don't have a lot of words right now…"
It's no doubt that these two have a bright future ahead of them and will continue to top the country charts. For now, you can catch them live when they land in Durant, Oklahoma. The show will be held on the last day of the year, making it the perfect New Year's Eve Party. Held at the renowned Choctaw Grand Theater, it's certain that the event will be one of the best in the area. So, get ready for a country show like never before with two of the industry's best - Justin Moore and Priscilla Block!