Choctaw Grand Theater | Durant, Oklahoma
New Year's Day Rocks! Halestorm are rocking Choctaw Grand Theater on Saturday, January 1st, 2022. This is the final stop on their North American tour before they head off to Europe and the UK, so grab these tickets or miss out on seeing them for the rest of the year! (OK, so only till June, but that's like, another six months!) The Grammy Award-winning band are known for their huge hits, "Freak Like Me," "Apocalyptic," "Amen," and let's not forget, their latest song, "Back From The Dead," off of their upcoming album.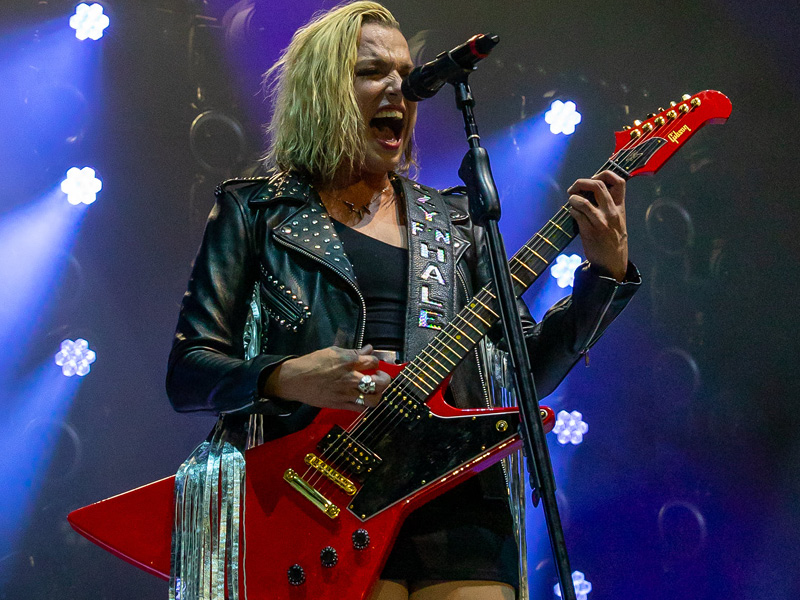 All the way from Red Lion, Pennsylvania, Halestorm are lead vocalist and guitarist Lzzy Hale, her brother drummer and percussionist Arejay Hale, guitarist Joe Hottinger, and bassist Josh Smith. The band is well known for their near non-stop touring, often performing as many as 250 shows a year. On August 17, 2021, Hailstorm released, "Back from the Dead," the first song off their new album, due out in 2022. The song came in at number 3 on the Mainstream Rock Chart.
Their second album, The Strange Case Of…, was released in April 2012, peaked at number 15 on the Billboard 200, and its lead single "Love Bites (So Do I)" won the Grammy Award for Best Hard Rock/Metal Performance in 2013. Making Halestorm the first female-fronted band to both be nominated and win in that category.
Their third album, Into the Wild Life, from 2015 peaked at number 5 on the Billboard 200. The band's fourth album, Vicious from 2018, debuted at number 8 on the Billboard 200, becoming their second top 10 record, and second number 1 album on the Rock Albums chart. This album featured the single "Uncomfortable," that was nominated for a Grammy Award for Best Rock Performance in 2018.