Choctaw Casino & Resort | Durant, Oklahoma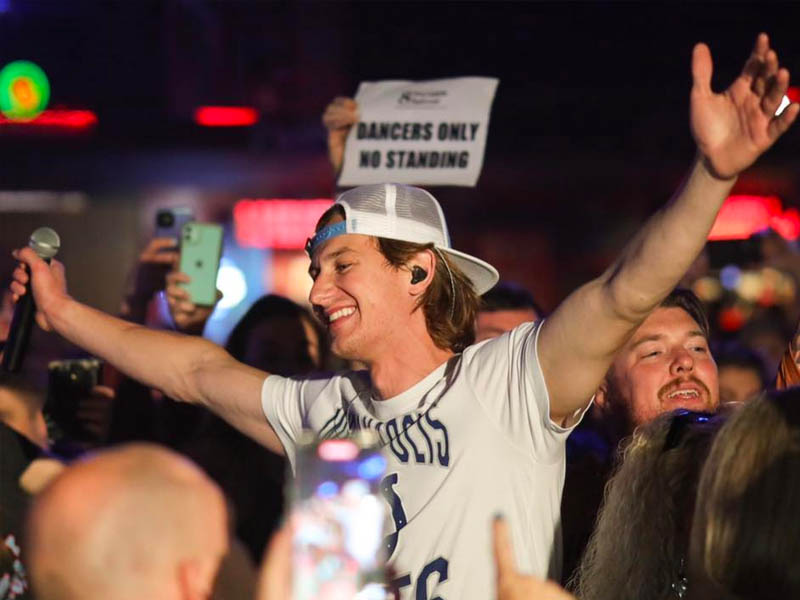 This fall, the Choctaw Grand Theater will be showcasing a plethora of exciting performances from iconic artists, specially curated for the music and art enthusiast! Are you excited? Gather your friends and family because social media and music icon Cooper Alan is making Choctaw Grand Theater his home for one night! You can finally hear his beloved hits, "Colt 45," "New Normal, "First Rodeo," "This Ain't Country," live! It may be too good to be true, but Alan will finally be seeing his fans in person through an exhilarating set at Choctaw Grand! Look out for a high-energy production as he delivers staples on Friday 10th November 2023! Alan has actually completed a number of shows early in the year! But you still have the opportunity to catch him this fall! If you're keen on seeing Cooper Alan perform live on stage, you better secure those tickets now before they're gone!
It's hard to believe that country music sensation Cooper Alan went through different genre phases. It's because the rising star happens to make country music so well. But the Wintom-Salem native quickly pointed out that country music always had a dominant influence in his life. Alan started writing songs as a teenager, and he also found his love of performing. Shortly after leaving high school, he went to North Carolina to attend a university and pursue his music and songwriter. He spent the better part of his young adulthood performing the local band circuits of Chapel Hill. He mentioned in an interview that his college years also served as a training ground for public performances. "Some people can move to Nashville when they're 16 or 18 and be totally fine, but I just kinda needed to learn how to entertain a little more and kind of cut my teeth – it was probably the most valuable part of college."
In 2020, Cooper Alan couldn't play shows due to the pandemic, so he used TikTok as a way to reach his fans. His first video with his song, "New Normal," playing in the background, went viral. After becoming a Tiktok star, Alan started clocking millions of streams across music platforms. He also created his own musical label with "Cooped Up" Records, co-owned by Victoria Shaw. When the country opened up in 2021, Alan embarked on a massive outing titled In Real Life Tour. In addition to "New Normal," Alan also released several iconic tracks, such as "Warm Beer," "Pink Umbrella," and "Climate Change." His 2021 single, "Tough Ones," was able to enter Billboard's Hot Digital Singles chart and peaked at number 23.
Last year, Cooper Alan released "First Rodeo," with Filmore and Seth Ennis, followed by "This Ain't Country" and "To the Bar," dropped in 2023.
Currently, Cooper Alan has garnered over 20 million views on Tiktok, while he amassed over eight million followers. Last year, he released the music video for his single "Can't Dance," which has now gained millions of views on Youtube.
Catch the fast-rising country music star Cooper Alan as he conquers the Choctaw Grand Theater on Friday, 10th November 2023! Tickets are now up for grabs!