Choctaw Grand Theater | Durant, Oklahoma
The one and only Chris Stapleton will surely spice up your Friday night this March 17 and will make your evening as warm as a glass of brandy as he gives another powerful performance in one of Oklahoma's most famous venues. Join the multi-Grammy award-winning singer-songwriter on his first night at the Choctaw Grand Theatre and be enthralled by his rich raw voice and guitar-slinging skills that will make you get up on your seats! Sing along to his massive hits, including "Tennessee Whiskey," "Daddy Doesn't Pray Anymore," "Fire Away," "Whiskey and You," and many others. Grab your tickets now and let this beloved Nashville outlaw remind you of what great country music is all about. Secure your concert tickets by hitting the "Get Tickets" link.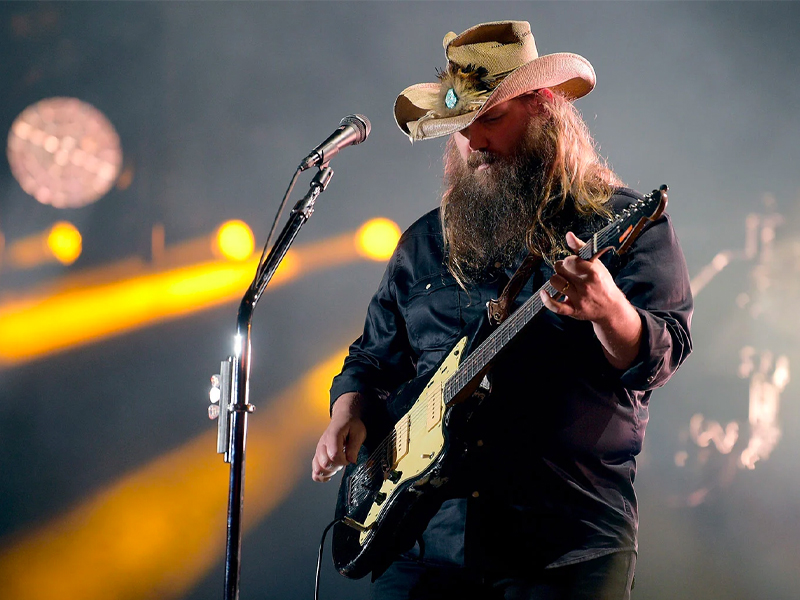 Chris Stapleton's dominance in the country music scene is unparalleled. Fans of country music in every corner of the globe have been won over by the songwriting and musicianship of the genre's "Golden Child." With a long list of accolades to his name, he keeps his growing fan base satisfied with the music that is beloved by all.
The music in Stapleton's back catalog spans several genres and tells many stories. As a result, he can satisfy the "country music needs" of a broad audience. There are a lot of "White Men With Guitars" in country music, but he stands out from the crowd with his outstanding and powerful vocals, pure raw emotion, heartfelt lyrics, and earnest ear for melody. His most remarkable talent is his ability to consistently produce tunes that seem familiar and warm at the same time. He is known for his hits such as "The Devil Named Music," "Tennessee Whiskey," "Broken Halos," "You Should Probably Leave," and "Fire Away," among many others.
Over the years, Stapleton has accumulated a total of 125 nominations from different major award-giving bodies. Sixty-two of which were successfully won by the iconic country musician, including 8 Grammy's, 5 Billboard Music Awards, 10 Academy of Country Music Awards, and several others. Indeed he has gone a long way from being an ordinary songwriter for other artists. Now, he is one of the standards of country music excellence.
If you are like the millions of people in the world who can't get over Stapleton's music, take advantage of this chance to see him perform live on March 17, 2023, at the Choctaw Grand Theatre. Hit the "Get Tickets" link to secure your tickets as early as today.