Choctaw Grand Theater | Durant, Oklahoma
Yeah, Haw! Chris Stapleton rides into Choctaw Grand Theater on Saturday, March 19th, 2022 for the second of a two night special, this is not part of his All American Roadshow, this is something else altogether… but you're going to have to buy some tickets and come see for yourself! Chris is an ACM, CMA, Billboard Music Award and five-time Grammy Award winner, you are guaranteed an awesome night out, plus his highly anticipated new album, Starting Over, is out now, so, grab yer tickets, grab yer Stetsons and get yourself Choctaw Grand Theatre for your chance to hear this brand-new album live, the way it was always meant to be played.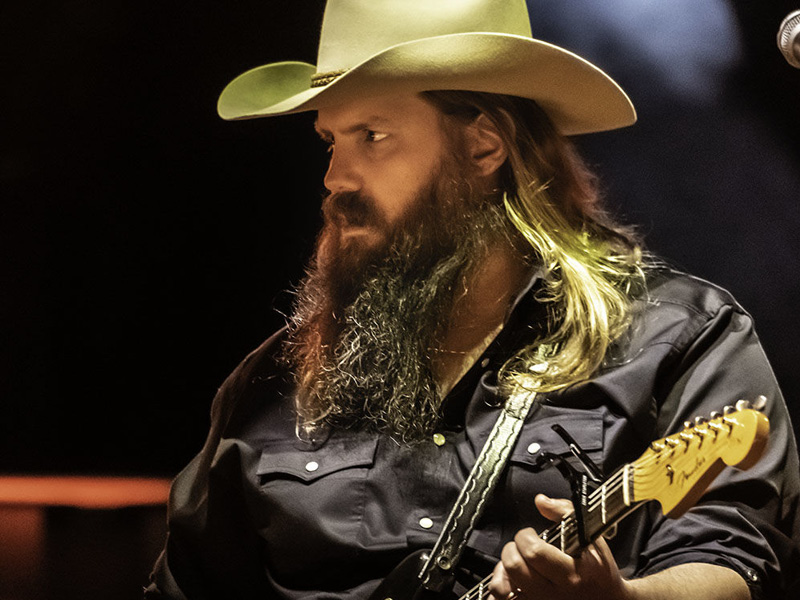 From the home of Whiskey, in Nashville, Tennessee, Chris Stapleton ranges out from outlaw country and bluegrass to rock and roll and blues and has been described as a blend of country, classic rock and Southern soul. He is a five-time Grammy award-winning, and seven-time ACM Award-winning artist, and with his brand-new album out he has been nominated for another six AMC awards, leading the nominees at the 56th ACM Awards with six nominations in four categories: Entertainer of the Year, Male Artist of the Year, Album of the Year, Starting Over as both artist and producer, and Song of the Year for, Starting Over, as both artist and songwriter.
The new album, Starting Over, debuted at number 1 on the Billboard Country Albums chart in November 2020. Starting Over, is an album of startling prescience, featuring fourteen tracks that examine life's simplest joys and most serious struggles, the record continues to receive overwhelming critical praise and has landed on several "Best of 2020" lists including NPR Music, Rolling Stone, Billboard, Esquire, Vulture, The Tennessean and The New York Times, who declares, "Chris Stapleton's roar isn't designed to scare you off. It's regal, an announcement of an alpha figure asserting his primacy…on this, his fourth album, the thrill is back."