Choctaw Grand Theater | Durant, Oklahoma
Experience the warmth of your holiday season as the singer-songwriter, Chris Isaak, brings his "Everybody Knows It's Christmas Tour" to Grand Choctaw Theater this December 17. The 66-year-old crooner will bring the Winter Wonderland to Durant's famous venue to sing some of our all-time favorite Christmas tunes from his latest Christmas album. "Rocklin' Round the Christmas Tree," "Run Rudolph Run," "Holiday Blues," and "I Believe in Santa Claus" are included in Isaak's 13-track album. Thus, we can expect that these classic songs will be performed by the enigmatic singer to enliven our cold Friday night. If you love his reverb-laden rockabilly and country tunes to be combined with holiday themes, this is the concert you need to experience. Reserve your tickets now by clicking the "Get Tickets" link here.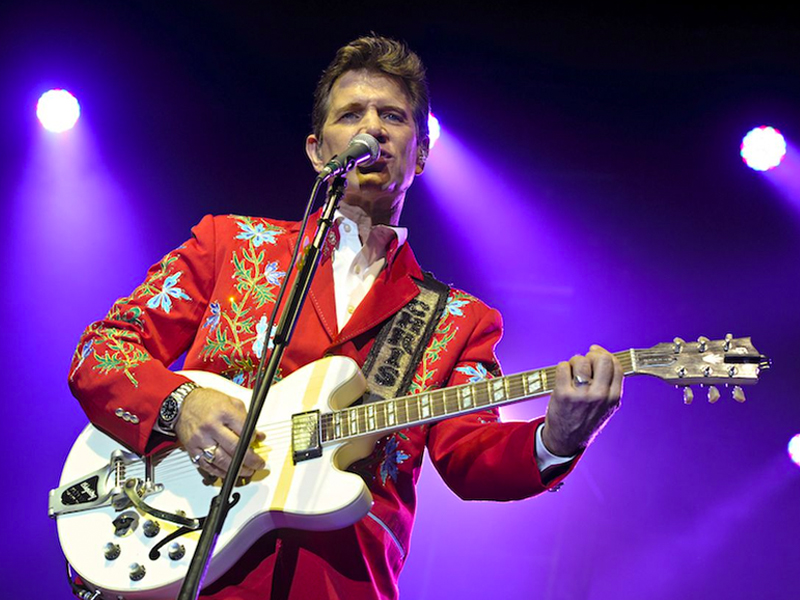 Chris Isaak is best known for his signature style of reverb-laden rockabilly revivalist music and wide vocal range. Focusing on themes like love, loss, and heartbreak, his songs become anthems of many people who are in love or are heartbroken. As a musician who has been active for four decades, Isaak has released twelve studio albums, toured extensively, and received numerous nominations.
After graduating from college, Isaak began performing and founded the rockability band Silvertone. His first album came out in 1985, named after the band he created. It garnered critical acclaim but did not sell well. The album was praised for blending blues and folk ballads, which were raw and diverse. He spent most of his hours working on his next album in the following years. His self-titled album came out in 1987 and managed to reach the Billboard 200 charts. This was followed by the 1989 album "Heart Shaped World" which only hit gold a year after. This is because of the song "Wicked Game," featured in the movie Wild at Heart by David Lynch.
The album's success launched his career, not just in music but also in acting, to reach new heights. His fourth and fifth albums, "San Francisco Days" and "Forever Blue," were released in 1993 and 1995, respectively. Both were huge successes, with racks becoming hits and going gold. Also, he was starting to establish himself as an actor, playing roles in David Lynch movies such as The Silence of the Lamb. By the 2000s, he has established his standing as one of the legends of the rockability scene.
This December 17, Chris Isaak will be at the Choctaw Grand Theatre to make his fans in Durant, Oklahoma swoon. Catch him there. Get tickets now!