Choctaw Casino & Resort | Durant, Oklahoma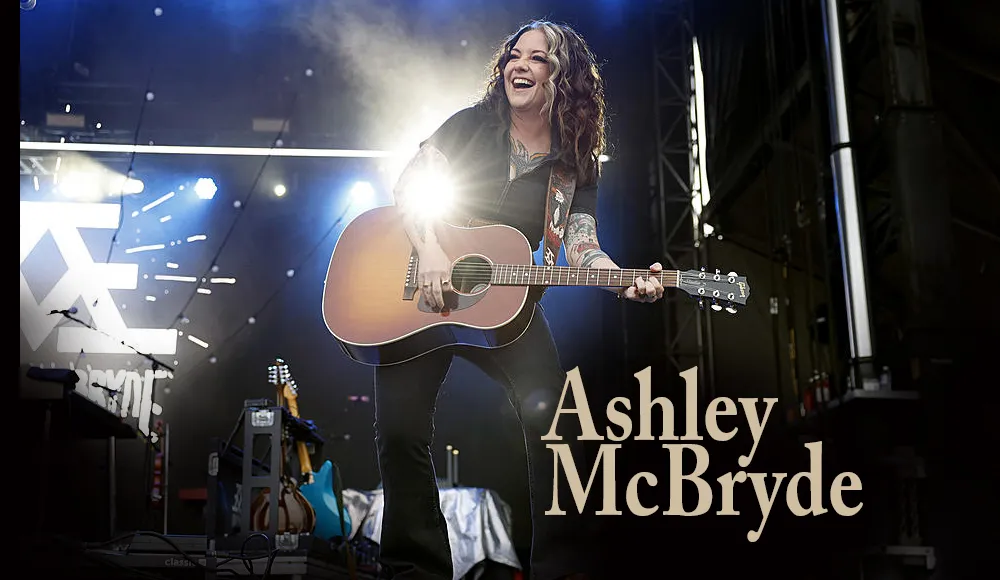 It's time to turn the heat up! One of the nation's hottest rising country artists, Ashley McBryde, is taking her blend of country with rock n' roll swag to the live stage. As her newest album, "The Devil I Know," takes listeners on a country bangin' ride up her own hell, it's one heck of a wild ride. With its tracks "Light On in the Kitchen" and "Learned to Lie" spilling all the tea - her utmost honesty shines, welcoming everyone aboard her hellishly deep world of thoughts. The Devil I Know Tour is supporting her newest record, and McBryde just announced new dates! Part of the extended trek is a stop at Choctaw Grand Theater on Friday, May 10 of the upcoming new year. From "A Little Dive Bar in Dahlonega", she's raising some hell, performing across the country and the world. Don't miss out on The Devil I Know - poppin' up at Oklahoma by booking your tickets now!
Known for her rock n' roll swag with her country-rock records, Ashley McBryde is raising some hell. Her newest album "The Devil I Know" hit the shelves last September, and it's taken her on a wild ride since her days at "A Little Dive Bar in Dahlonega". From demos and self-released records sung at dive bars, she's taking big stages on fire. Once a "Girl Going Nowhere", she's spilling all the tea with her new record.
McBryde just kicked off her album's The Devil I Know Tour, and just announced extended dates throughout 2024. Taking her newest country-rock bangers to the stage, you're definitely in to hear wild performances of "Light On in the Kitchen", "Learned to Lie", and more of her new hits and crowd favorites at the tour.
"About time this devil hits the road for a proper run of shows... " the singer shared. "The Devil I Know Tour presented by @Ariat kicks off in the States this October,"
Well, it's about damn time! The queen of this trek's hell-bound bus is bringing along a roster of special guests - Corey Kent, Bella White, Harper O'Neill, JD Clayton, Kasey Tyndall, Will Jones, and Zach Top. They'll be sharing the stage with Ashley, and they're surely setting the stage on fire. "Y'all... I can't wait for this one," she concludes in her announcement.
"Learned to Lie" spills all the tea - with a dose of family secrets unraveling. She also shared that her new record targets critics and loud opinions about her music. "Y'all are too country.' We leaned into that – more country it is," she remarked. "Y'all are awfully rock leaning for a country artist.' Is that so? You ain't seen nothin' yet. 'Last thing y'all need is another tender, finger pickin' song.' Oh? Tender makes you uneasy, cowboy? I hear you. Let's see how much more tender we can be."
Go get 'em, girl! "I don't sing anything that's not true," she shared in an interview with Variety. "Let's bring the party and break some hearts."
McBryde takes dedication to sharing new strains and faces of country with listeners. She's all set to prove her critics wrong. "There are so many strains of country music," she told Billboard. "If you like something straight up the middle, that is good on radio and sells tons of mattresses and pickup trucks, we have that for you. If you'd like something that can make you uncomfortable and covers some subject matters that not everyone would cover, we totally have that."
As one of country music's most promising and daring artists in this age, get ready to be taken on a wild ride with "The Devil I Know". Don't miss out on her fierce tour by booking your tickets now.