Choctaw Grand Theater | Durant, Oklahoma
Choo! Choo! Grab your first class, Train tickets and come see the AM Gold Tour at Choctaw Grand Theater on Friday, October 7th 2022. That's right, it's going to be pure gold! Train, with their brand-new album, AM Gold… yes, brand-new Train tracks steaming onto the stage at Durant, OK, plus, the band will be playing loads of their hits, like "Drops of Jupiter," "Calling All Angels," "Hey, Soul Sister," and "Drive By" and will probably throw in some excellent cover songs too, so don't miss out.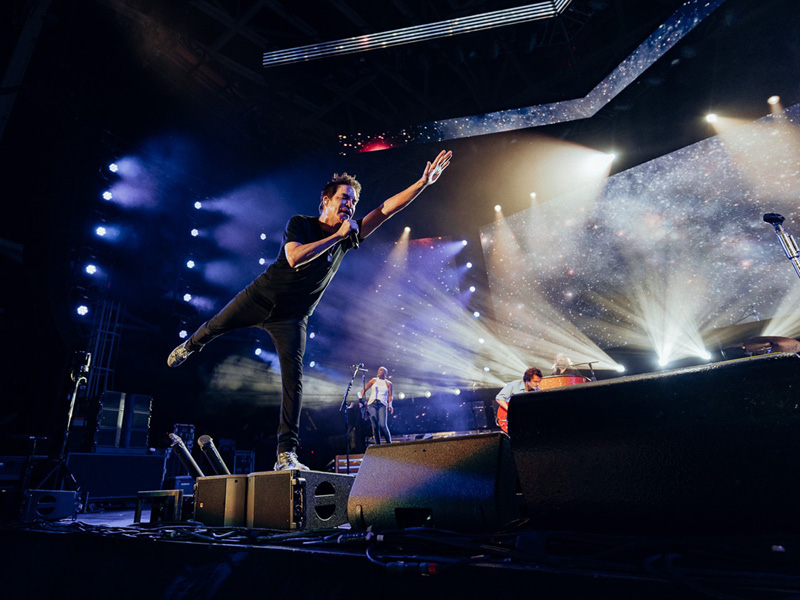 "The 2022 Summer AM Gold tour will be all those things and more as we are joined by our dear friends Jewel and Blues Traveler, along with special guests Thunderstorm Artis and Will Anderson on select dates! What a ride! We can't wait to see you all out there, dancing and singing along to their amazing music as well as our new album, AM Gold." Said Trains' lead singer, Pat Monahan.
From San Francisco, Train is lead singer Pat Monahan, guitarist and singer Taylor Locke, bassist and singer Hector Maldonado, keyboardist Jerry Becker, drummer Matt Musty, and the gorgeous backing singers Sakai Smith, and Nikita Houston. They released their debut album, Train, in 1998, which included the smash hit "Meet Virginia". Their 2001 album, Drops of Jupiter, produced the massive international hit "Drops of Jupiter (Tell Me)", hitting the top 5 of the Billboard Hot 100 chart and also charting in the top 40 for 29 weeks, and winning the band two Grammy Awards. Then in 2009 the Save Me, San Francisco, album produced the 6× platinum-certified single, "Hey, Soul Sister," reaching number 3 on the Billboard Hot 100 chart and is still Train's highest-charting song to date.
The brand-new album, AM Gold, releases on May 20th 2022, featuring the new single "AM Gold". The album is Trains' first studio album since "A Girl, a Bottle, a Boat" came out in 2017. Stephen Thomas Erlewine of AllMusic gave AM Gold a positive review, stating that "Train makes maximalist pop music, the kind designed to be heard and sold at big-box stores, a sensibility that's rare in 2022, which is why AM Gold delivers a very particular kind of retro good times."