Choctaw Grand Theater | Durant, Oklahoma
There is no show like a good ol' American rock show. Blues-rock powerhouse The Black Crowes is coming to Durant, Oklahoma! Dubbed as one of VH1's greatest hard rock artists, The Black Crowes is going on a massive North American tour and stopping by Choctaw Grand Theater on Friday, 26th August 2022. Chris and Rich Robinson, along with the rest of the band, are currently promoting the Shake Your Money Maker tour. Named after the band's debut album, the tour is held to celebrate its 30th-year since its breakthrough into the music scene. Fans can expect the band to perform all the tracks from the album, plus all the other hits from their discography. This tour is the first time brothers Chris and Rich perform together since their reunion. So get your tickets now and see the hard rock legends perform live at the Choctaw Grand Theater!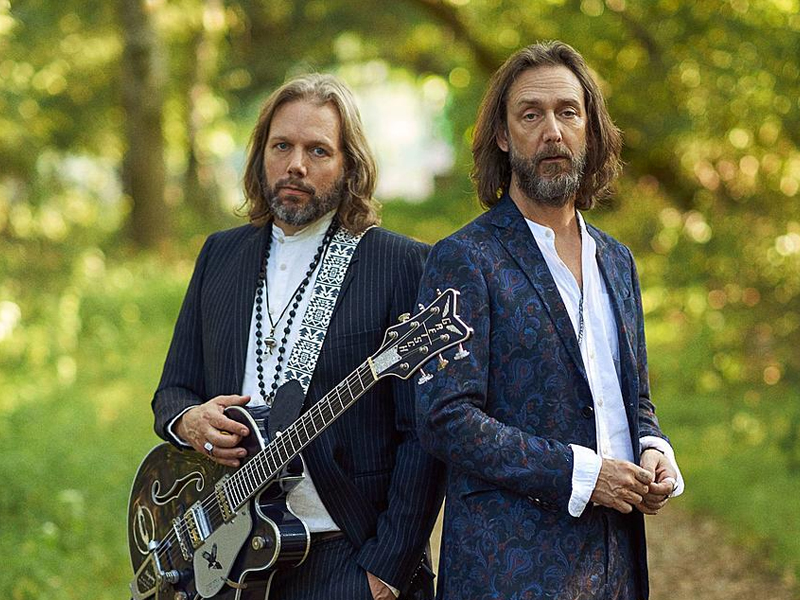 Shake Your Money, released in 1990, contains some of the band's most renowned singles like "Hard to Handle," "She Talks to Angels," "Jealous Again," and "Twice As Hard." The record peaked at number 1 on the Mainstream Rock Tracks chart and went to number 4 on the Billboard 200 chart. The record is considered the band's most successful release as it sold five million copies and received triple platinum certification from the Recording Industry Association of America.
Influenced by British rock legends, such as Lez Zeppelin and the Rolling Stones, The Black Crowes' brand of rock music pays homage to '70s rock. When everybody was raving about Metallica, Pearl Jam, and Nirvana, The Black Crowes was a throwback band that kept old-school rock alive.
The Black Crowes' long history includes eight full-length albums, several lineup changes, a hiatus, a breakup, and two reunions. The band has sold more than 30 million albums throughout its career. In 1990, Rolling Stone Magazine readers voted them "The Best New American Band." With the Robinsons brothers' reunion, a tour to celebrate the 30th anniversary of their best-selling record was in the works. The tour was initially planned for 2020. However, due to circumstances beyond their control, the band had to reschedule it to 2022. The Shake, Your Money Maker Tour, will be making more than 30 stops in the U.S. and Canada. Fans can expect that the record will be performed in its entirety.