Choctaw Grand Theater | Durant, Oklahoma
Are you ready for the show of a lifetime?? 80's hair metal band TESLA hit the Choctaw Grand on Saturday the 25th February. Fans don't miss out on this exciting show – grab your tickets now!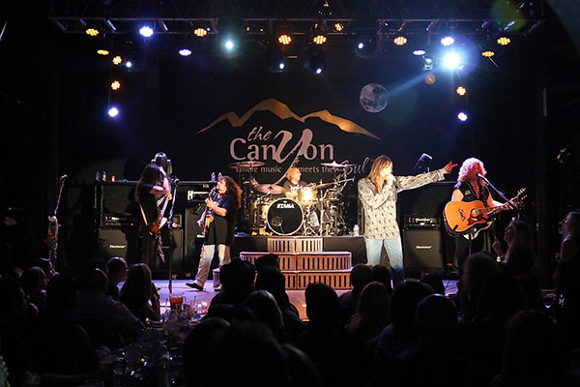 Formed in 1981 by Brian Wheat and Frank Hannon, on guitars and bass respectively, as City Kidd, the band started off with a glam sound and aesthetic, and gradually shifted to a more organic, direction under the name Tesla. They disbanded in 1996 much to the disappointment of fans, but devoted themselves to solo projects and reformed in 2000 as a far stronger act that went on to sell more than 14 million albums in the US alone!! Their music is known for it's stylistic variance, incorporating elements of blues into the more hard rock sound of their time. During the 80's, the band toured extensively with acts such as Alice Cooper, Poison, and Def Leppard.
As well as their music, Tesla are also known for their extensive charity work. In 1889, while promoting their second album "The Great Radio Controversy," the band took part in a canned food drive allowing contributing fans to attend shows for free. Footage from the event was used in their music video for "The Way It Is." In February 2005, the band played a show in Providence, Rhode Island in support for those who suffered in the Station nightclub fire, mid-way through the show auctioning off a signed acoustic guitar, with the proceeds and all ticket sales going to the Station Family Fund.
Tesla will pull out all the stops – don't miss out!!