Choctaw Grand Theater | Durant, Oklahoma
THE 7OS BAND ARE BACK ON THE ROAD! Styx is coming to Choctaw Grand Theater on Friday 29th December 2017. Guaranteed to be a sell out show. We're all very excited! The iconic group Styx will be bringing all of their biggest smash hits "Lady", "Come Sail Away", "Babe", "The Best of Times", "Too Much Time on My Hands," "Mr. Roboto," "Show Me the Way", "Don't Let It End, "Renegade" and so many more… so what-ever you do, don't miss out!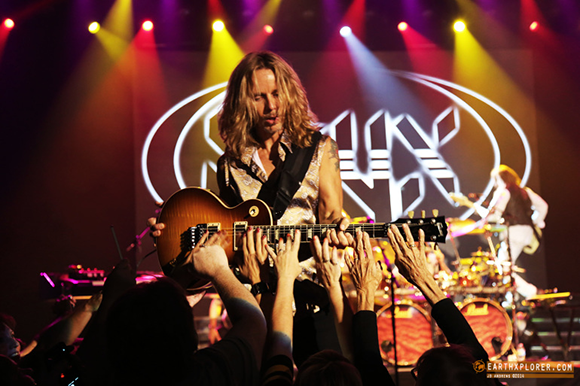 The American rockers, Styx are one of the most talked about late 1970's, 80's bands and are loved all around the world for their timeless hit songs, but especially in the United States, where they hit the road almost every year to bring fans a unforgettable concert experience that just keeps on giving! Their Hard Rock sound is what makes them distinctive – acoustic guitar, synthesizers mixed with acoustic piano, upbeat tracks with power ballads, and including hints of international musical theatre!
Now many years later, Styx have had an impressive four albums in a row that hit the multi platinum status! Along with this incredible success, they have had a whopping 16 singles in the US that have been titled in the top 40!! 8 of which smashed it in the top 10!