Choctaw Casino & Resort | Durant, Oklahoma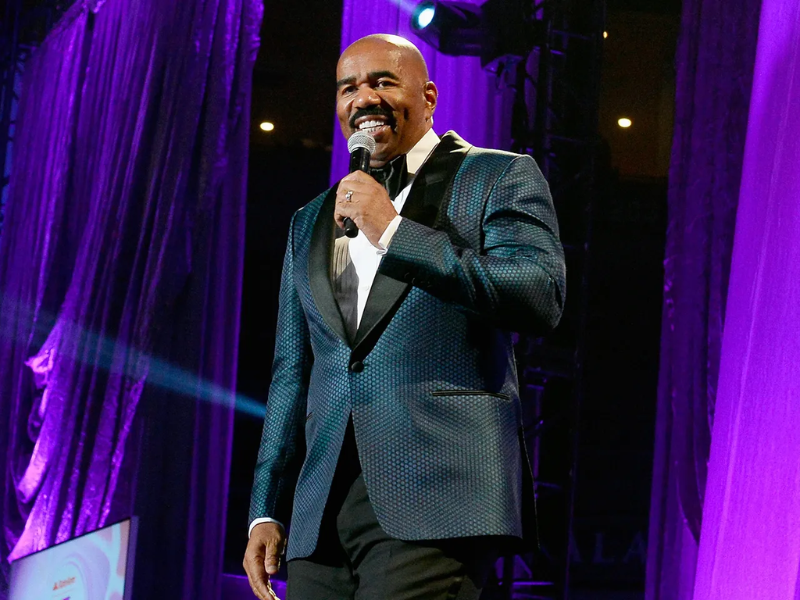 Get ready for a night full of positivity and encouragement because popular host, comedian and speaker, Steve Harvey is bringing "A Motivated Concert" to Choctaw Grand Theater on Saturday, September 30, 2023! He is famously known as a veteran in the comedy industry but his influence doesn't stop there. Steve Harvey has been empowering people by giving motivational talks through his show "The Steve Harvey Morning Show" and his several humanitarian projects, such as The Steve and Marjorie Harvey Foundation. You don't need to be a fan of Steve Harvey to enjoy this event because this is for everyone that needs to take a break from all of the hustle and bustle of life and just wants to find inspiration in the words of an even more inspirational person. If you're ready to embark on the journey to personal growth and achieving your goals, join us at the Choctaw Grand Theater! Book your tickets now!
Host, philanthropist, and motivational speaker Steve Harvey will take the stage to share his strategies for achieving success in all areas of your life in his "A Motivated Concert" tour to the Choctaw Grand Theater on September 30, 2023!
Steve Harvey started his career by playing at any bar that would accept him, and today he has cemented his name on mainstream television as a comedian and award-winning host. Steve Harvey's perseverance is undeniable; his achievements and success prove that he worked hard most of his life.
But aside from his career in comedy, Steve Harvey is also a renowned motivational speaker with a successful radio show, "The Steve Harvey Morning Show", that has been airing since 2000. "The Steve Harvey Morning Show" is the platform where Harvey originally shared his valuable insights from his experiences about personal growth, relationships, and perseverance. From his radio show, Steve Harvey began sharing his wisdom by releasing several best-selling self-help books such as "Act Like a Lady, Think Like A Man" and "Straight Talk, No Chaser", where he shares his insights on understanding men's views towards commitments and relationships to women so that they can utilise that knowledge to create better relationships with their partners.
Harvey had his fair share of struggles in life before becoming the man he is today. Because of this, he has made it so that he pays it forward and gives back to the impoverished community through philanthropy and humanitarian projects. His foundation with his wife, "The Steve and Marjorie Harvey Foundation, " provides educational, health, and social support to children from working-class families to ensure that they become active participants in society. He also supports multiple charity organizations focusing on racial minorities, such as the United Negro College Fund and the National Association for the Advancement of Colored People.
Now, Steve Harvey is on tour to motivate more people to take their first steps towards achieving their goals, dreams and making a positive impact in their lives.
Don't miss out on hearing from one of the world's most sought-after motivational speakers, Steve Harvey! Secure your tickets now and join us at Choctaw Grand Theater!