Choctaw Grand Theater | Durant, Oklahoma
It's been a while, since these guys headlined a stage, Staind comes to Choctaw Grand Theater on Friday, September 23rd, 2022. It's been a while, since you first heard them. Not only that, but it's been a while, since you could stand up straight at a gig! Grab some tickets and come watch the incredible post-grunge band make a comeback, relive the glorious days of the late 90s, with the oversized t-shirt and the torn jeans, yeah, that was rockin!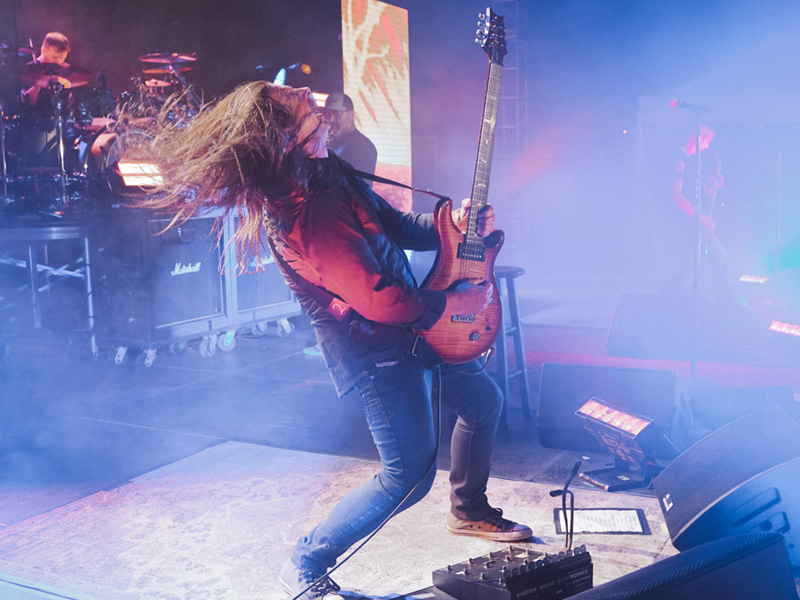 Post-grunge pioneers Staind are back after a five-year hiatus, the band roared back on the scene in 2019 with unforgettable festival and sold-out solo dates, unfortunately, 2019 didn't quite work out the way we all hoped. But Staind are back, and they are here to rock your world once again.
Formed in 1995 in Springfield, Massachusetts, the band is lead vocalist and rhythm guitarist Aaron Lewis, lead guitarist Mike Mushok, bassist and backing vocalist Johnny April, and drummer Sal Giancarelli. They have released seven studio albums, featuring eight Top 10 singles, selling over 15 million albums worldwide. Their "Break The Cycle," album, was released in 2001 and is certified five times platinum, it featured the smash single "It's Been A While," one of the most played songs in modern rock radio history, spending a staggering 20 weeks at number 1.
Their seventh and latest studio album, Staind, came out in September 2011, marked a return to the band's heavier and more aggressive sound that was predominant on their first three albums. Mike Mushok said, "It's like Dysfunction 2011. The music goes back to where we started, but there's still melody. We were ready to make an album that was heavy from beginning to end. It was time."
The album debuted at number 5 on the Billboard 200, and the single "Not Again" topped the Mainstream Rock Songs chart for 7 non-consecutive weeks, and peaked at number 4 on the Rock Songs chart and number 14 on the Alternative Songs chart. "Something to Remind You", despite not being a single, peaked at number 19 on the Bubbling Under Hot 100.