Choctaw Grand Theater | Durant, Oklahoma
This 2022, country-pop music sensation, Russell Dickerson's schedule is jam-packed. The chart-topping singer-songwriter started his year opening for Tim Mcgraw on his spring tour, followed by several music festivals and state fair appearances in major cities. Mcgraw embarks on a headlining tour across the U.S for the third quarter. On Friday, 2nd September 2022, Russell Dickerson comes to Choctaw Grand Theater for a much-anticipated concert! The singer is set to perform his multi-platinum hit singles and fan favorites from his critically-acclaimed releases! If you're a Russell Dickerson's fan, you should hurry and grab your tickets now before it's too late!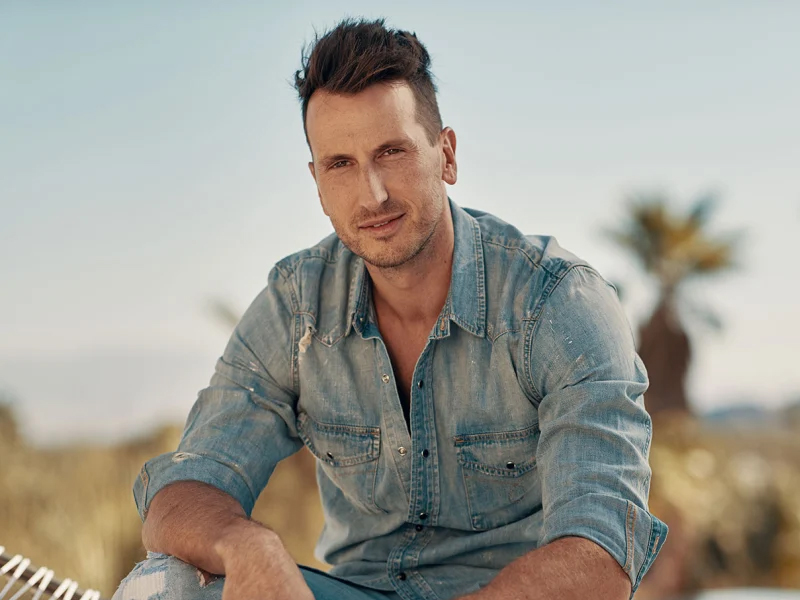 Russell Dickerson is known for his hits that dominated Billboard's Hot Country songs chart, such as "Yours," "Blue Tacoma," "Every Little Thing," and "Love You Like I Used To." The Tennessee native emerged in the country music scene in 2011 with the release of his first extended play, Die to Live Again. Dickerson would open and support renowned country music stars for the next five years, including Thomas Rhett, David Nail, Canaan Smith, and Billy Currington. In 2016, he released his second EP, Yours, which topped the Heat Seeker chart and peaked at number 14 on the Hot Country Songs chart. Yours EP was preceded by its title tracks, co-written by Dickerson, Parker Welling, and Casey Brown. The single topped the U.S. Country Airplay and peaked at number 3 on the Hot Country Songs chart. "Your" was later certified triple-platinum after selling more than two million units in the U.S.
In 2017, Dickerson released his debut album titled Yours, which topped Billboard's Heat Seeker chart. The album contains the massive hit "Yours," plus two other hits, "Blue Tacoma" and "Every Little Thing." Both singles also topped the Top Country Airplay chart.
After the success of Dickerson's debut release, he dropped the follow-up album, Southern Symphony, in 2020. The record spawned another number 1 Top Country Airplay hit, "Love You Like I Used To," which also landed at number 5 on the Hot Country Songs chart. In the same year of its release, "Love You Like I Used To" earned a platinum certification after selling more than one million units.
Russell Dickerson's show tickets at the Choctaw Grand Theater are now available! If you love country-pop music, you should grab your tickets now and experience Dickerson's high-energy set on Friday 2nd September 2022!