Choctaw Grand Theater | Durant, Oklahoma
The legendary American rock band REO Speedwagon is coming to Durant, Oklahoma, this December! The sensational live act, which has sold more than 40 million albums worldwide, is set to conquer Choctaw Grand Theater on Saturday 10th December 2022! This show comes after the band wraps up their massive co-headlining tour with Styx. For their performance at the Choctaw Grand Theater, REO Speedwagon flies solo, and they will be covering five decades worth of colossal hits and fan favorites! If you want to experience REO Speedwagon's incredible high-energy set, you should score your tickets now and catch them at the Choctaw Grand Theater!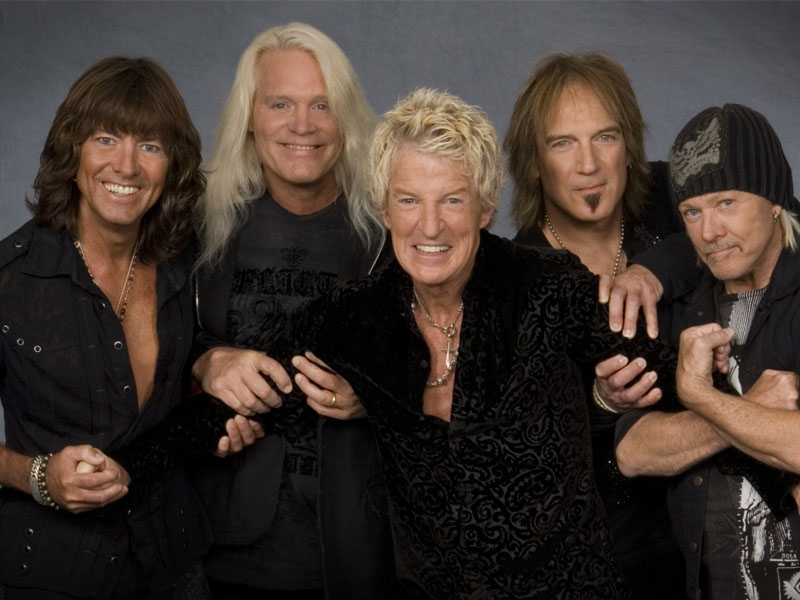 REO Speedwagon is one of the most prolific rock bands out of the late '60s. Known for their massive hits, "Keep on Loving You" and "Can't Fight This Feeling," REO Speedwagon enjoyed stellar success during the '80s. The band's ninth album, Hi Infidelity, sold more than ten million copies in the U.S., earning a Diamond Award from the Recording Industry Association of America. Upon its release in 1980, the album topped the Billboard 200, and it charted in eight other countries, including the U.K. and Canada. The album preceded the release of its hit singles, "Keep on Loving You," "Take It On the Run," and "Don't Let Him."
Apart from Hi Infidelity, REO Speedwagon's other notable albums include Good Trouble and Wheels are Turnin', released in 1982 and 1984. Both albums peaked at number 7 on the Billboard 200, while Good Trouble peaked at number 29 on the U.K. charts. Moreover, both albums earned platinum certifications in the U.S. with more than five decades behind them, REO Speedwagon has seen it all. Their incredible career rose to extraordinary heights in the early '80s. Still, even after they went past their prime, they remain one of the most in-demand classic rock acts in the U.S. Their relentless touring, dedication to their work, and contributions to the music world have earned them a place at the Hall of Fame of Illinois' Rock and Roll Museum.
Tickets to see REO Speedwagon at the Choctaw Grand Theater are now available! Score your tickets now and witness the legendary rock band light up the stage on Saturday 10th December 2022!