Choctaw Grand Theater | Durant, Oklahoma
It's that time of year that we've all been waiting for as Randy Rogers Band hits the Choctaw Grand Theater on the Friday 8th June 2018! With seven hit albums under their belts, Randy Rogers band will be taking to the stage to bring you an energetic set…
Get ready for an unforgettable night by booking your tickets in advance today!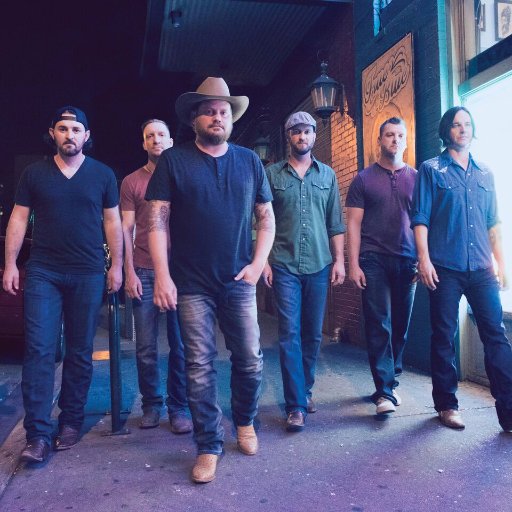 Kick starting the Randy Rogers Band is none other than Randy Rogers himself – a multitalented artist hailing from Cleburne, Texas. As he begun to play piano and guitar from an early age of just six years old, it was clear that he'd be going on to big things later in life.
With his passion for music, came the idea of starting his own group he took to the stage and formed what we all know today with; Geoffrey Hill (guitar), Jon Richardson (bass guitar), Brady Black (fiddle), and Les Lawless (drums). As they travelled together to venues to showcase their talent, they soon crafted enough material to make an album. To this day they have a total of seven studio records under their belts and two extra live ones! These guys have also hit the Billboard Country Charts seven times – it must be their lucky number!
By the start of the 2000's Randy Rogers Band were signed to Downtime Record Label and it was here that they have released several of their recordings. Rollercoaster in 2005 and that same year Randy Rogers collaborated with one of the biggest singers in the genre of all time."Somebody Take Me Home" was featured on Kenny Chesney's album, The Road and The Radio. It was until 2006 that the group released an album via a major label and this was on Mercury Records, Just A Matter of Time featured hit singles such as "In My Arms Instead" and this along with their fifth record, Burning The Day pushed them right up into the limelight!
It's a colourful career that they have had, non stop touring, releasing, producing and songwriting and many of their songs have reached the Billboard charts such as One More Sad Song which was included in the top 40.
Randy Rogers has also collaborated with many artists throughout the years, spreading the message of the group where-ever he goes. It's no wonder that they have such a dedicated and beloved fan base following across the U.S. and around the globe.
Join in the 2018 experience and catch them at a venue near you!