Choctaw Grand Theater | Durant, Oklahoma
Ready for a show-stopper that will blow you away!? Choctaw Grand Theater presents Pedro Fernandez on Saturday 18th March 2017! The all-singing, all-dancing entertainer Pedro Fernandez truly knows how to keep an audience on the edge of their seats, with a fantastically flamboyant and energetic live show! Tickets on sale now – buy them quick to ensure your place!! Click the "Buy Tickets," button above to get yours.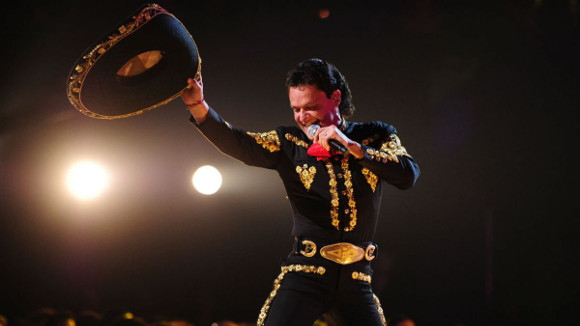 Ranking gold and platinum in the US as a recording artist, Pedro Fernandez (the stage name cobbled together from his two of his icons, Pedro Infante and Vicente Fernández) was born José Martín Cuevas Cobos, in 1969 Guadalajara, Jalisco. He grew up listening almost solely to ranchera and mariachi music, traditional Mexican guitar-led styles involving horns. From the age of 3, Fernandez was creating his own versions of the songs he heard on the radio. Five years later, he rose to fame as an actor for his role in the film "La Niña de La Mochila Azul (The Girl with the Blue Backback)" for which he also worked on the theme song. The film earned him new recording and film tracks and had him labelled as a child prodigy.
However, unlike many child stars, he did not fizzle out and burn as he grew up. Instead, alongside film, he started to record pop songs, a strong departure from his origins that nonetheless granted him an audience in the US – who were still listening when he later went back to traditional Mexican roots music, and loving everything he did!!