Choctaw Grand Theater | Durant, Oklahoma
Attention all '80s and '90s kids! We have great news for you! On Friday, 11th August 2023, the original boy band, New Kids On The Block, will be performing on stage at Choctaw Grand Theater in Oklahoma! Get ready for a heavy dose of nostalgia as Jon Knight, Jordan Knight, Joe McIntyre, Danny Wood, and Donnie Wahlberg rekindle some of your fondest teenage memories. Prepare yourself as the sensational group performs some of their greatest hits together with their biggest fan favorites! So secure your tickets now and see New Kids On The Block light up the Choctaw Grand Theater in Oklahoma!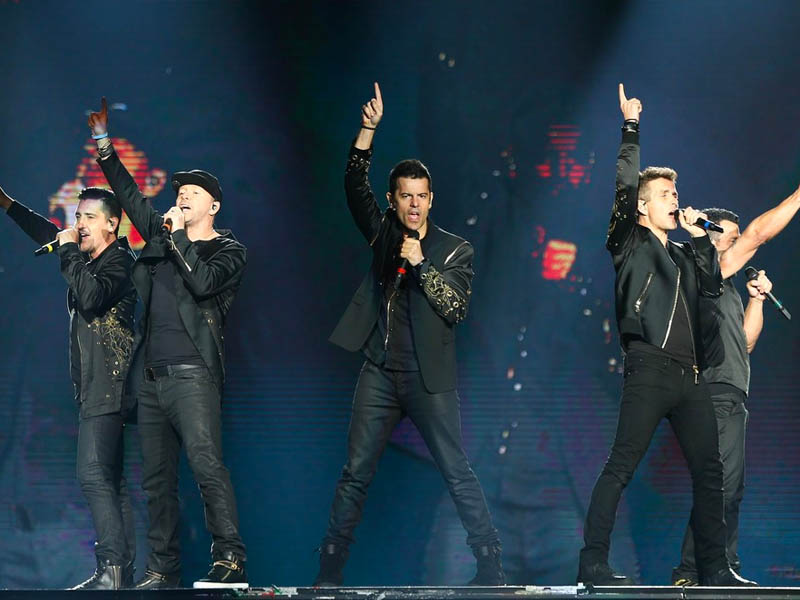 New Kids On The Block (NKOTB) have long been considered by many as being the first modern American boy band. They are often credited with paving the way for today's biggest boy groups. NKOTB enjoyed most of their success in the late 1980s to early 1990s, selling over 80 million records worldwide.
Their self-titled debut album was released in 1986 and was certified three times platinum in the United States. Two of their best-selling albums, Hangin' Tough (1988), and Step By Step (1990), spawned several pop hits that took the airwaves. Upon the release of Hangin' Tough, the album took the number one spot on the Billboard 200. It later sold over eight million copies in the U.S., earning the album eight-time platinum status – their top certification to date. With over 15 million records sold worldwide, Hanging Tough makes up for half of their total album sale, making it a career-defining record. Moreover, the record spawned several hits, including "Hangin' Tough" and "I'll Be Loving You (Forever)," which performed phenomenally on the Billboard Hot 100.
Three-time-platinum-selling record Step By Step was the group's second album to go number 1. The album opened the '90s with a bang with incredible hits like "Valentine Girl," "Tonight," and the highly-addictive title track, "Step by Step." Apart from the U.S., the album entered the charts in 20 countries.
Last year, NKOTB embarked on a massive outing titled the MixTape Tour, which was reported to have grossed over 53 million dollars, equating to around 650,000 tickets sold. This 2023, New Kids on the Block performs on a one-off show at the Choctaw Grand Theater on Friday, 11th August 2023. Buy your tickets now and see New Kids On The Block light up the iconic venue in Durant, Oklahoma!