Choctaw Casino & Resort | Durant, Oklahoma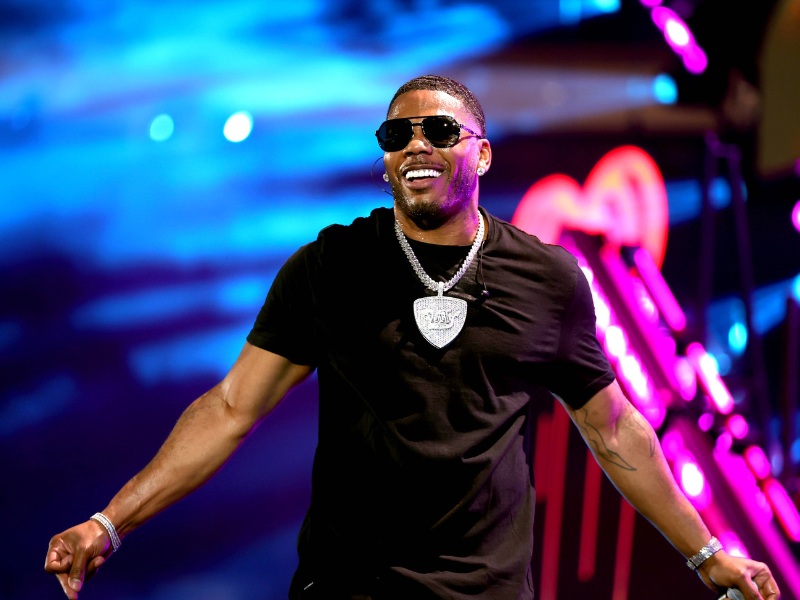 Have you heard the news? Your favorite R&B artist from the 2000s is headed to Durant, Oklahoma for an exciting live performance that you don't want to miss! NELLY is back in the game to perform his best hits. The talented artist is going to give his fans an UNFORGETTABLE night! Mark your calendars for this show.
The Grammy Award-winning Nelly will perform live at the Choctaw Grand Theater on Friday, the 8th of December, 2023. Jam to his tunes as he performs some of his most timeless hits. Nelly rose to fame in the 2000s for his hit songs such as "Dilemma," "Ride Wt Me," "Hot in Herre," "Just a Dream," and many more. Enjoy his performance at the famed Choctaw Casino & Resort for a certainly spectacular night.
Get tickets to Nelly's performance here today! Click 'get tickets' to secure your spots at the show - hurry before tickets sell out!
With the release of his commercial debut album "Country Grammar" in 2000, Nelly launched his solo career. The album's featured title track, the song "Ride Wit Me" achieved top 10 status. With over 8.4 million copies sold in the US, the album became Nelly's best-selling album to date and reached the number 1 spot on the US Billboard 200 chart. He followed through with his sophomore album, "Nellyville," in which he produced the number-one hits "Hot in Herre" and "Dilemma" (featuring Kelly Rowland), along with the top-five single "Air Force Ones" (featuring Murphy Lee and St. Lunatics).
Nelly continued releasing outstanding R&B/hip-hop albums. He did a same day dual-release for two albums, "Sweat" and "Sweat," and both garnered extensive success. With 342,000 copies sold in its first week, Sweat debuted at number two on the US Billboard 200 chart. Suit debuted at number one the same week, selling about 396,000 copies in its first week.
He became an unstoppable force in the music scene, winning several awards for his talent. He has now received three Grammy Awards and nine Billboard Music Awards. He was famed as the #3 Top Artist of the Decade by Billboard in 2009, ranked as the fourth-best-selling rap artist in American music history by the RIAA in 2014.
More recently, Nelly has been seen diving into a different genre. His album from 2021 "Heartland" is said to be "country-influenced" and features the song "Lil Bit" - a collaboration with Florida Georgia Line. Additionally, he collaborated on remixes of the country music songs "She Drives Me Crazy" and "Cool Again" with Brett Kissel and Kane Brown.
Get a glimpse of the Grammy Award-winning artist this December! Get ready to jam to all of Nelly's best hits, and enjoy some of his new music as well. Nelly is ecstatic to visit his fans from Oklahoma! Catch him live at the Choctaw Grand Theater on Friday, the 8th of December, 2023.
End the year with a bang at Nelly's show! Tickets are on sale right now. Secure your spots to the event before tickets sell out!