Choctaw Casino & Resort | Durant, Oklahoma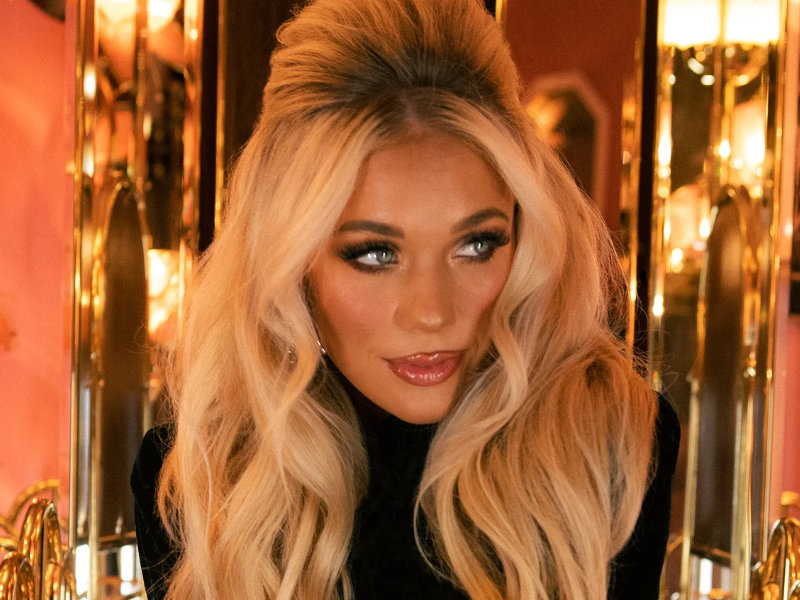 With her new album out earlier this year, called "Lucky," Megan Moronoey has hit the road for an out-of-this world "Lucky Tour." The initial 22-city trek has gotten all of the fans super excited, and now she has teamed up with Chayce Beckham for what will be one of the best country extravaganzas of the year. The event is coming to the Choctaw Grand Theater in Durant, OK, on Saturday, November 11, 2023. With all of her rabid fans and critics giving their nod of approval to her latest studio offering and with Chayce Beckham's star shining brightly, you can expect this show to be one helluva ride of all your favorite country smash hits. Nothing will make you happier than attending the show, so be sure to grab your passes right here and now before they sell out!!! Doors open at 6.30 p.m. for an 8 p.m. showtime.
It was in her early years that Megan Moroney took to music, which, although a hobby at the time, was destined to lead her to greatness. She learned to play the piano and would listen to the best of the best while honing her skills. While at uni, the University of Georgia to be precise, she wranlged her way up to open for Chase Rice and Krisitan Bush of Sugarland.
Once she got the taste of stardom and the rush of success, she released her first single in 2021, called "Wonder," which then led to the awesome EP, Pistol Made of Roses. Her music then eventually blew up on various social media platforms, especially TikTok.
Earlier this month, Moroney's 2022 hit "Tennessee Organe" was voted one of the top 20 "Best Country Songs of 2023 So Far," earning the starlette huge praise from the media. The outstanding single, which delights fans everywhere, has also surpassed 100 million streams on Spotify. Plus, with a brand new album at the ready and already wowing fans on her new tour, this concert, on Nov 11th is shaping up to be one of the best she's ever done.
Chayce Beckham, winner of American Idol 2021, just like Moroney, is hot property right now!!! Making the pairing something of a genius move. The outstanding performer wowed the judges with "23" an original song, which makes him the first person in Idol history to win the comp with his own work. "23" is now certified gold.
Then he went from Idol winner to absolutely rocking the socks of fans at the 50th CMA Fest Stage. He is literally country music's next big thing. His single "Till the Day I Die" has already received huge praise from the media. He's also been on the road for the "Country on Tour" this past summer with Luke Bryan.
Attending a show with either of these stars is a real treat but with the two combined, its gonna be something truly magical. You cannot afford to miss out so be sure to snag you tix right here as they heat this hot don't wait around for anyone.