Choctaw Grand Theater | Durant, Oklahoma
Can't get enough of the trailblazing music of the one and only Maren Morris? Her Humble Quest tour may be over, but you are in for a treat as she will have a special concert at the Choctaw Grand Theatre this April 15. Catch the "My Church" hitmaker as she sets the famous Oklahoma stage on fire with her signature hits, including "Circles in this Town," "Girl," "Make You Say," and many more. Your Saturday night will surely be exciting as Morris brings all-new, original songs from her most recent album, "Humble Quest." It's going to be one of the best country concerts you've ever been to. So go ahead and click "Get Tickets" to order yours right now!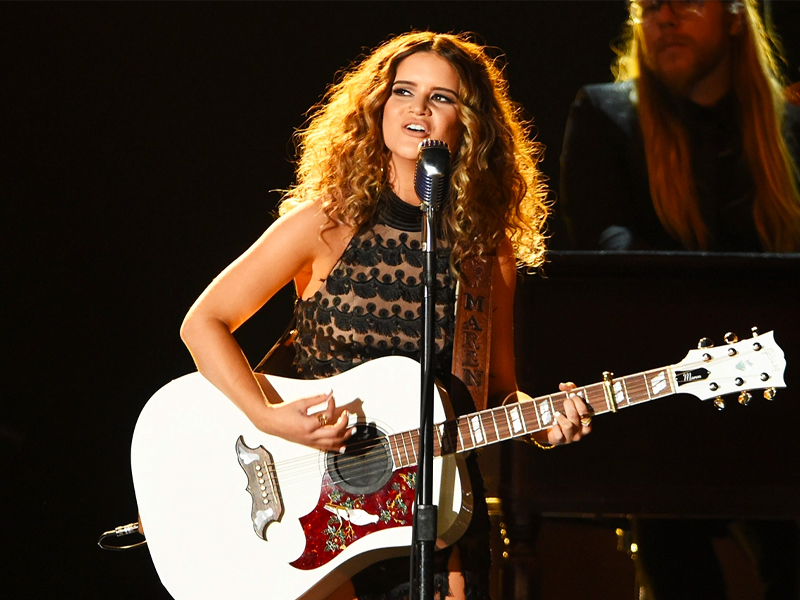 Maren Morris's road to fame wasn't smooth, as she was reportedly turned down by a number of reality singing competitions before finally finding success. In her early teens, she began her career as a performer and eventually toured throughout Texas. She released a few studio albums under an independent label. However, they did not give her the commercial success she hoped for. She uprooted her life and headed to Nashville in pursuit of her goal. Eventually, she signed a recording contract with a major label there.
Based on Morris's famous song, "Circles Around This Town," the singer has written over a hundred songs, but her rise to fame may be attributed to two songs about a church and an automobile. Due in large part to the success of singles like "My Church" and "80's Mercedes," she is now a recognized name in country music across the United States.
After that, this mom of three, now 32 years old, keeps offering country music lovers smash tunes. Hits like "I Could Use a Love Song," "The Bones," "Girl," and "Rich" were taken from her albums "Hero" and "Girl." Her latest album, "Humble Quest," gave her more popularity. Thanks to the reception to the first two singles, "Circles Around This Town" and "Background Music," Morris's meteoric rise to fame is not far-fetched. In addition, her recently-concluded tour was a massive success, contributing to the success of her album.
If you missed Maren Morris performing in a concert near you, this is your chance to redeem yourself. The country hitmaker will be at the Choctaw Grand Theatre this Saturday, April 15. Make sure to secure your tickets for the show, and see you there!