Choctaw Grand Theater | Durant, Oklahoma
The chilly and breezy November in Durant, Oklahoma, is the perfect time to unwind and spend time with loved ones and friends. What better way to do these than watch the concert of Little Big Town happening on November 18 at the Choctaw Grand Theater? Karen Fairchild, Kimberly Schlapman, Phillip Sweet, and Jimi Westbrook are sure to mesmerize you with their songs filled with rich harmonies, entwined vocals, and catchy sound productions. The theatre will echo with sweetness, hope, and comfort with folk-rock tunes from their newest album, "Mr. Sun." A much-needed breather, especially since many people are still finding their footing after the devastating effects of COVID-19. The group is truly a ray of light. Through their music, they let people busk in warmth and bright lights, which are even better experienced live. Prepare to be uplifted with their performance of the songs "Friend of Mine," "Better Love," "Rich Man," "All Summer," and many more. It is sure that you will be springing to life after this concert! Tickets sell out fast, so buy yours now!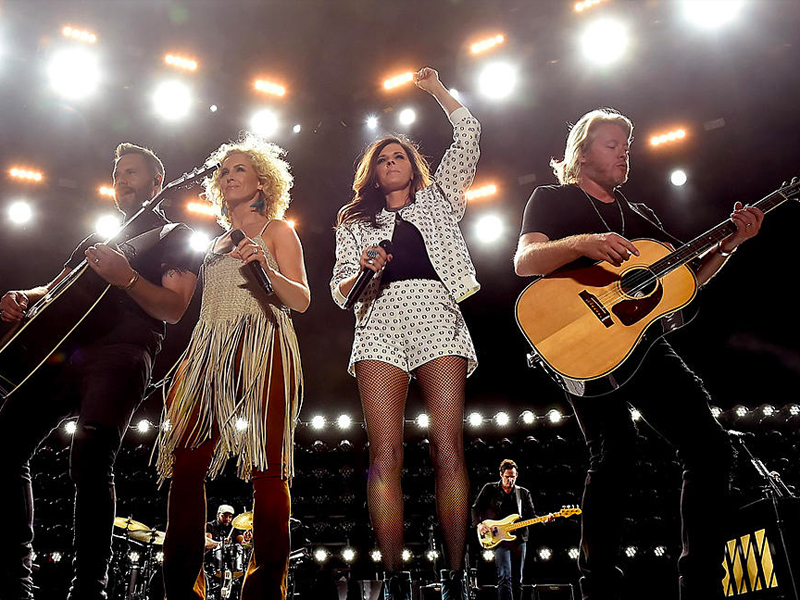 Little Big Town is among the few acts that have forged success in the country-pop niche. Not expected to be among the popular country subgenres, the vocal group defied the odds with their rich harmonies, entwined vocals, and catchy sound productions. The group's members, Karen Fairchild, Kimberly Schlapman, Phillip Sweet, and Jimi Westbrook, capture attention as they alternate as lead vocalists with their records. Since their breakthrough in 2010, they have never stopped putting out music, which is genuinely appreciated by many country listeners, even those who thought they would not like the untraditional way of their style.
The band was formed from the idea of Kimberly Schlapman and Karen Fairchild. They started as college friends who bonded due to their love for country music. Determined to make a name for themselves, they joined forces and formed the band in 1998. That same year, Jimi Westbrook and Philip Sweet joined. Their first record deal was with Mercury Nashville Records. However, the record label dropped them without releasing any single. Not losing hope, they began working as backing vocals for country artists like Collin Reyes. And sure after, another opportunity came to them as they were signed with Monument Records Nashville.
Their self-titled album came out in 2002. Two songs from the track, which are "Don't Waste My Time" and "Everything Changes," charted on Billboard's Hot Country Songs. Preparing for another album release, they put out the song "Boondocks" in 2005. It was their first song to hit the top 10 on the country charts. Their second album, "The Road to Here," was an expected hit, and it did. Its second single, "Bring It on Home," beat the first single in the country charts and peaked at the fourth spot. Their build-up reached mainstream success when their album "Tornado" in 2012 became certified platinum. It also led them to snatch a Grammy win. Their momentum continued to their 2014 album "Pain Killer." The song "Girl Crush" would then become their biggest song hit in their career. Four more albums followed after "Pain Killer," with Mr. Sun being the most recent.
Little Big Town will be at the Choctaw Grand Theater on Saturday, November 18. Secure tickets now!