Choctaw Grand Theater | Durant, Oklahoma
Brace yourself for a riveting country music experience as Little Big Town lights up the stage at the Choctaw Grand Theater on the eve of November 17th, 2023! Prepare to be bewitched by this celebrated foursome's mellifluous tunes and touching lyrics. Little Big Town, blending country and pop flawlessly, has touched the souls of countless fans across the globe. Renowned for their hypnotic vocal harmonies and captivating stage charisma, they promise a performance that will leave you awe-struck.
Their chart-dominating anthems and heart-wrenching ballads will guide you through a spectrum of emotions, offering a delightful musical voyage. The intimate ambiance of the Choctaw Grand Theater serves as the ideal backdrop to appreciate their exceptional artistry. Don't let this golden opportunity to witness Little Big Town's enchanting act slip by, an experience brimming with memorable moments and lifelong reminiscences. Secure your place now to join a night teeming with country music brilliance at the Choctaw Grand Theater on the 17th of November, 2023!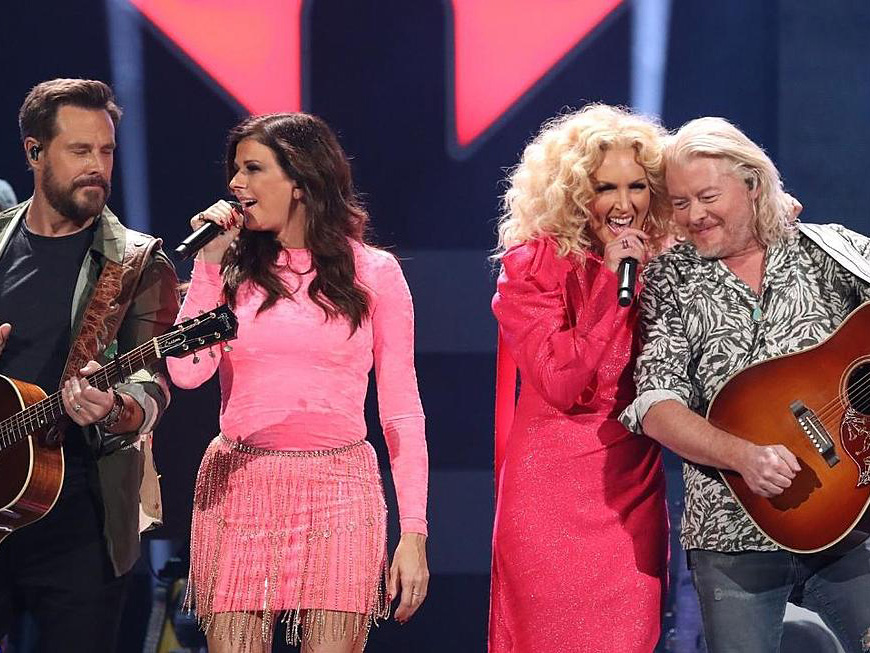 Prepare for a night steeped in musical bewitchment and heartfelt narratives as the sterling quartet, Little Big Town, graces the illustrious stage of Choctaw Grand Theater on the starlit evening of November 17th, 2023. Comprising the matchless talents of Karen Fairchild, Kimberly Schlapman, Jimi Westbrook, and Phillip Sweet, this band has ascended as a formidable pillar within the vast empire of contemporary country music.
With their unique melodic harmonies interwoven into deeply emotive performances, Little Big Town has managed to carve a profound mark in the hearts of millions of fans across the globe. Their chart-dominating anthems, such as Pontoon, Girl Crush, and Better Man, have not only earned them widespread critical acclaim but have also embellished their musical journey with an array of prestigious awards. Their undeniable knack for crafting rich narratives with spellbinding melodies truly sets them apart as consummate storytellers within the vast canvas of the genre.
In addition to their indubitable musical skills and prowess, Little Big Town has gained widespread admiration for their dynamic stage presence. Furthermore, they maintain a deep and unwavering bond with their audience, which forms the lifeblood of their performances. Their live shows are immersive experiences that whisk you away into a universe where every word sung resonates with your emotions, and every note played evokes profound sentiment.
The intimate setting of the Choctaw Grand Theater is an ideal venue to experience the magic that Little Big Town conjures. This unforgettable event promises to be an exuberant celebration of country music in its truest form, as Little Big Town delivers a performance that will stir your soul and leave you craving for more.
Don't miss this golden opportunity to bask in the captivating allure of Little Big Town at the Choctaw Grand Theater on November 17th, 2023. Secure your tickets now and prepare to embark on a musical odyssey that will linger in your heart, evoking cherished memories long after the final notes have softly faded into the ether. This night is more than a concert; it's a harmonious symphony of experiences destined to resonate in your memory for years to come.