Choctaw Grand Theater | Durant, Oklahoma
The CMA New Artist of the Year and Female Vocalist of the Year, no other than Lainey Wilson, just released her fourth LP "Bell Bottom Country", featuring her country hit single "Heart Like a Truck". As 2023 welcomes a big year for live music, Lainey Wilson is taking her new record to the live stage at Choctaw Grand Theater on Friday, 30th June 2023. Moreover, she gusted on one of the most-watched shows on TV, "Yellowstone". As a rising star in the country music scene, Lainey Wilson is an artist to definitely watch out for. Book your tickets now!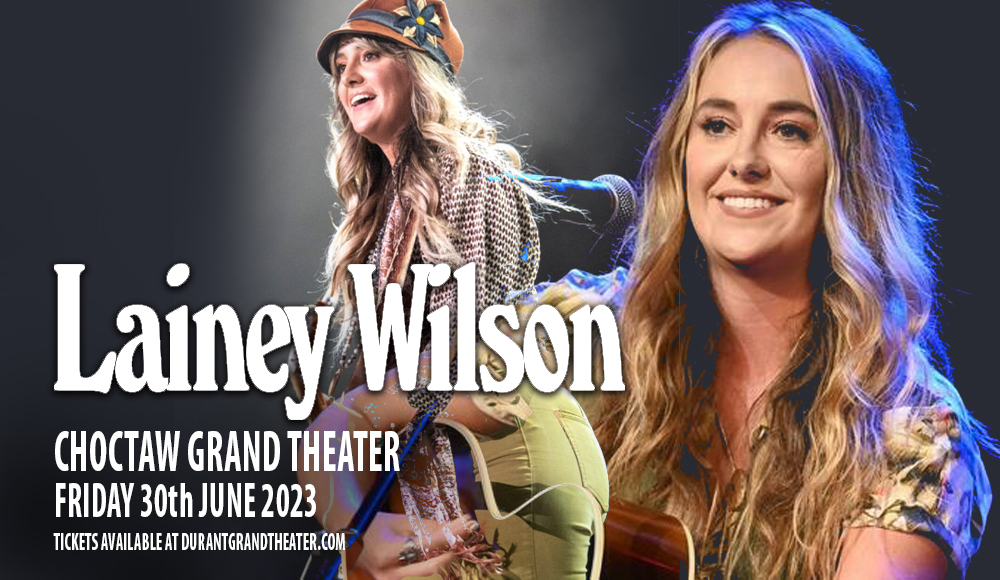 Fresh from the release of her fourth LP Bell Bottom Country", the country star continues to dominate the limelight, winning the titles of CMA New Artist of the Year and Female Vocalist of the Year. Moreover, she recently made her acting debut on one of the most-watched TV shows in the country, Yellowstone. She also teased a new song "New Friends" during the fourth episode of the show's fifth season.
"Who tuned in for @yellowstone episode 4?? Surprise! I had another new song hiding in tonight's episode when Jamie and Sarah were flirting at the bar," she shared on Instagram.
The track, along with "Smell Like Smoke" from last week's episode, is now featured in her new album which debuted at #12 on the Billboard Top Country Albums chart.
Though having quickly rose to the mainstream country airwaves for her 2020 hit single "Things a Man Oughta Know", Wilson has been in the industry for over a decade since 2011. From independent releases, living in a camper trailer near a recording studio in Nashville, Wilson's life on the road was motivated by her passion for her craft. "It taught me that this thing was not going to be easy. It taught me perseverance." she shared.
After local recognition for her talent as her sophomore record "Tougher" started grabbing attention, she signed with a major-label recording contract and other various deals. With much support and a growing fanbase, Lainey Wilson quickly found herself as a rising star in the country scene.
In August of 2020, her single "Things a Man Oughta Know" amassed widespread attention from media outlets including Apple Music, Spotify, and iHeart Radio. The track became her breakout hit, hitting #1 on the Country Songs chart.
With a new record up her sleeve, the hitmaker set to dominate and hop on her first-ever headlining tour this 2023, the Country With a Flare Tour.
"I feel like everybody's got a little bell bottom country about them," she says, "It's just leaning into whatever it is that makes you you — different and unique and unapologetically yourself."
Book your tickets now!