Choctaw Grand Theater | Durant, Oklahoma
Small-town meets big-city production is noticed with Lainey Wilson's songs, and as she brings them to the Choctaw Grand Theatre on July 2, you get a fresh take on country music you wish you have heard before. Brace yourself for her performances of "Things a Man Oughta Know," "Hold My Halo," "Smell Like Smoke," "Wildflowers and Wild Horses," "Hillbilly Hippie," and many more. You will hear her gritty but emotional modern country with roots in old Southern and classic rock music, especially unapologetically experienced on her most recent album, "Bell Bottom Country." She will leave you in an enchanted state! What are you waiting for? Secure your tickets now for this big concert!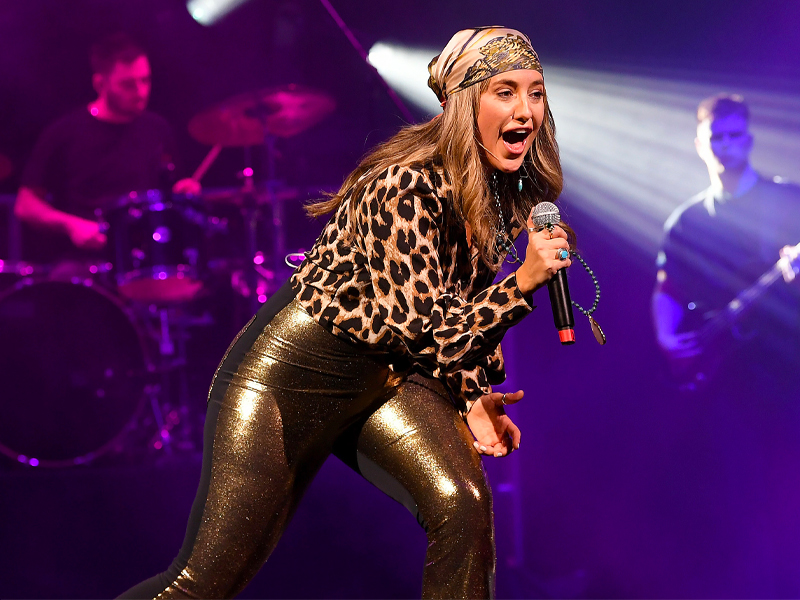 Lainey Wilson is a country singer-songwriter and actress. She is best known for her music with a small-town feel combined with the big-city sheen influenced by her music produced in Nashville. Her vocals are noticeably solid and effective, perfected by her Southern accent. Her compositions are a gritty but emotional modern country with roots in old Southern and classic rock, with a touch of modern-day pop thrown in for good measure.
Lainey started performing at such a young age. When she got the chance to see a show by Grand Ole Opry, her heart was set on becoming a musician. After graduating high school, she moved to Nashville and lived on a camper trailer near a recording studio. Her start was difficult, but perseverance made her path to country fame fated. In 2016, she debuted with the album "Tougher," which showcased her polished and mature sound. This was followed by the 2021 album "Sayin' What I'm Thinkin'," with the song "Things a Man Oughta Know" becoming her breakout success. The next year, "Bell Bottom Country" followed suit with success inspired by 70s outlaw country.
Get the chance to meet Lainey live at the Choctaw Grand Theater on Sunday, July 2. Tickets are now available. Reserve yours now!