Choctaw Grand Theater | Durant, Oklahoma
That great caravan of chaos is once again on the move, the creak of wooden wheels is offset to the sound of overly large metal chains clanking along the cobbled streets, the faint and distant sounds of electric guitars being expertly tuned, and drum sets being beaten to death are heard in the distance. The Knotfest Roadshow snakes into Choctaw Grand Theater on Saturday, March 26th, 2022. Featuring, the angriest band in the world, Slipknot, and riding along for the mischief and mayhem, are In This Moment and Ukrainian groove metal sensation Jinjer. Book your place on the caravan of aggressive metal and alternative art.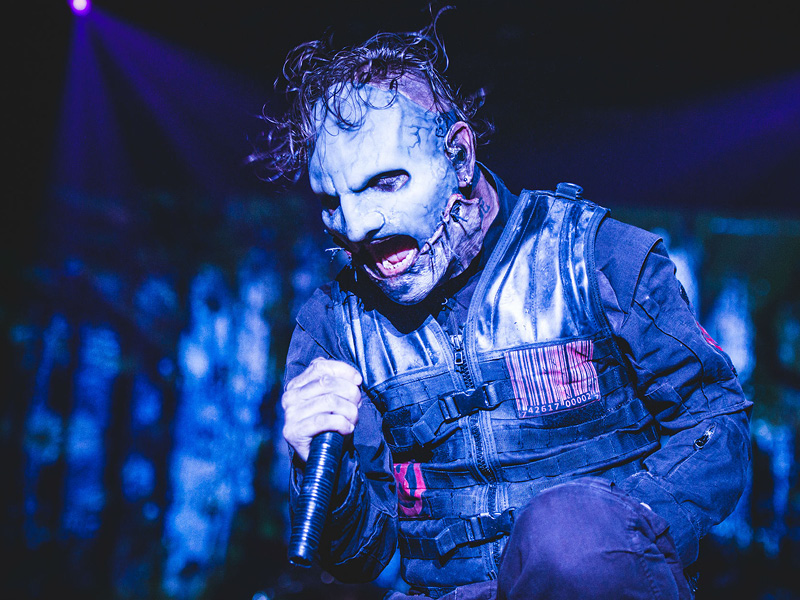 Clown of Slipknot said, "It feels so good to get back out on the road with our Culture. Get ready for a brand-new experience. See you soon." Frontman Corey Taylor doubled down on that sentiment, saying, "Even with everything going on in the world right now, we're still extremely excited to come back out in the states, with 2 different, exciting packages. Whether it's In This Moment and Jinjer, or Cypress and Ho99o9, we pride ourselves in bringing our fans to the epicenter of our music and art. Come celebrate with us and try to stay as safe as we will be."
Slipknot's last album from 2019, We Are Not Your Kind, debuted at number 1 on the Billboard 200 chart, and was dubbed by Rolling Stone as the best metal album of 2019. Taylor announced that Slipknot would have a new album ready to be released this summer, this is the one M.Shawn 'Clown' Crahan called "God music" back in 2021, and will be the band's seventh full-length album released since forming in 1995. Their first single paves the way for their next, so far untitled, album, The Chapeltown Rag, came out in 2021.