Choctaw Grand Theater | Durant, Oklahoma
Choctaw Grand Theater is outdoing itself this time. Ladies and gentlemen, get ready for the legendary Journey on Friday 2nd June 2017, playing all the hit songs you love! Tickets are currently available for this exceptional show, but be quick to get yours – they won't last long!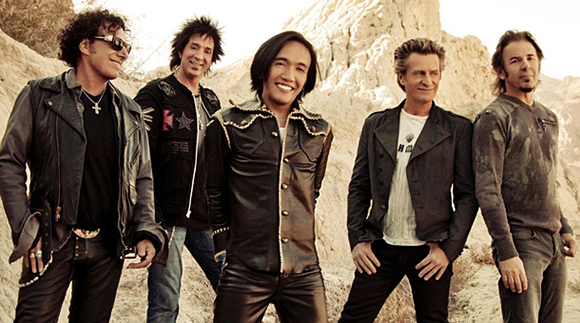 Comprised of an eclectic mix of musicians – former members of Santana and Frumius Bandersnatch – in 1973, Journey have seen a great many peaks in success over the course of their career, moving through several periods of high commercial interest. They released a number of hit singles, including the ubiquitous "Don't Stop Belivin'," which was not only a hit at the time of release in 1981, but saw a resurgence in interest when it was used on the TV show "Glee," and seen on the British "X Factor," reaching number 3 in the iTunes downloads charts and going on to become the top-selling iTunes track of songs not released in the 21st century in 2009. In later years, with massive lineup changes including lead singer, journey have continued to delight fans with new material, with their album "Revelation," flying to number 5 on the Billboard charts. Journey have sold over 48 million albums in the United States alone, whereas their worldwide record sales are almost 90 million!! They've been named by USA today as "the fifth-best American rock band in history," a weighty title indeed – and this is a particularly exiting year for the band, as they're due a long-awaited induction in April into the Rock n' Roll Hall of Fame!!