Choctaw Grand Theater | Durant, Oklahoma
Journey has teamed up with Toto for the Freedom Tour, coming to Choctaw Grand Theater on Saturday, January 28th, 2023. The all American rock band formed in San Francisco in 1973 by former members of Santana, Journey were most commercially successful from the years 1978 to 1987. So grab some tickets and come celebrate 50 years of this iconic band. "We are all thankful and overwhelmed by the success of our Journey Freedom Tour 2022 this year and have added a new run of dates for 2023," Journey founder Neal Schon said in a statement. "We are looking forward to hitting the road again with our very good friends Toto! Come join us for a special evening full of fun and Rockin' good memories."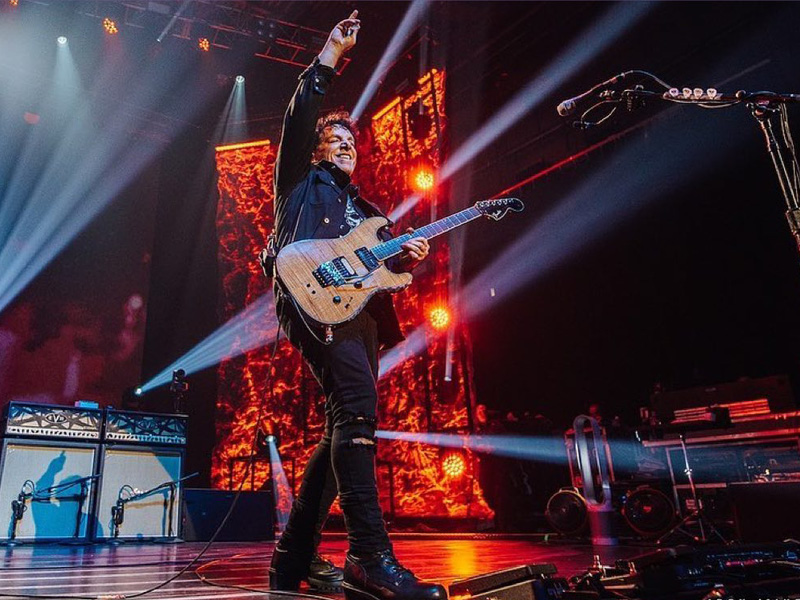 Some of the original members of Santana came together in San Francisco in 1973 to form the band, Journey. Journey has been described by AllMusic as having cemented a reputation as "one of America's most beloved (and sometimes hated) commercial rock/pop bands".
Journey had their greatest commercial success, both touring and recording, between the period 1978 to 1987. In 1987 personality differences drove a split between the members, until the group re-emerged in 1991. Very patriotically, the band were part of a bigger group of musicians who banded together to raise money for the victims and relatives, of the September 11th attack on New York City. The group raised nearly a million dollars for relief.
Journey's stop – start career has spawned 48 million records in the United States alone, 25 Gold and Platinum albums. World-wide sales of Journey records are in the figure of 100 million, making them one of the best-selling bands of all time. They have been awarded, in 1997, a Grammy Award for Best Pop performance by a Duo or Group with Vocal. Journey recordings have been heard in films and on Television series, and their recording of 'Don't Stop Believing' was used as an anthem for the patients when they were discharged from hospital during the Covid pandemic, at the New York Presbyterian Queens Hospital and the Henry Ford Health System.