Choctaw Grand Theater | Durant, Oklahoma
The arena rock of the iconic band Journey will echo thunderously in the walls of Choctaw Grand Theater this January 27, as the Rock in Roll Hall of Fame inductee brings their Freedom Tour 2023 to Durant, Oklahoma. Call all your concert buddies and jam with the band's iconic songs as they celebrate their 50th anniversary in the industry. Sing along to "Feeling That Way," "Wheel in the Sky," "Faithfully," and many others. Grab your tickets and Don't Stop Believing because Journey will make your dreams of having the best concert experience come true this January 27! Secure your tickets now by clicking the "Get Tickets" link here.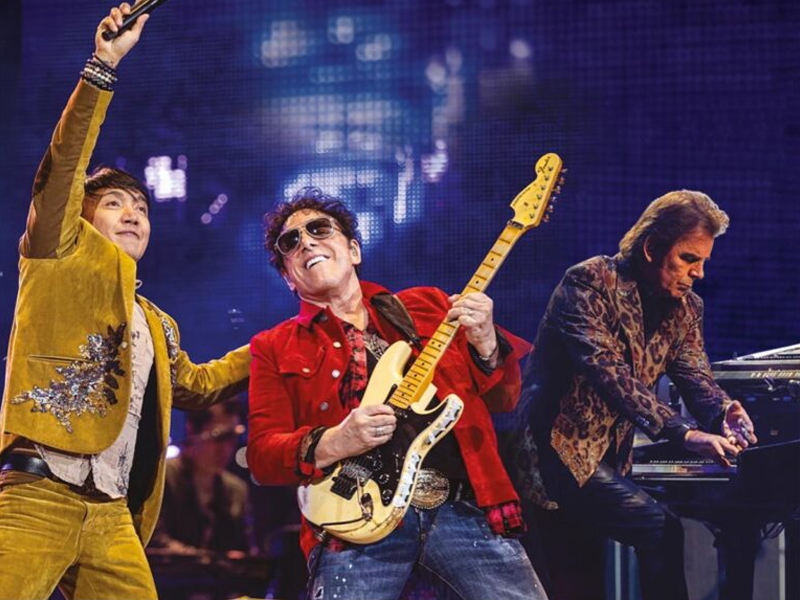 As one of the bands that shaped today's rock genre, Journey has soared with their music – an amalgam of hard rock and ballad music styles. Their music has always been melodic and epic, distinctly familiar among many rock sounds. In their long career, they have released 25 gold- and platinum-certified albums, been named the fifth-best rock band in US history, and were inducted into the Rock and Roll Hall of Fame.
The band that soon became a phenomenon was established in 1973. Original members Neil Schon, Gregg Rolie, Ross Valory, and George Tickner consisted of the band's lineup, which was intended to be a "backup group" to rising artists in San Francisco. After some time, they abandoned the backup group stint and pursued a career independently. At the start of their career, they were barely making a buzz. However, when Steve Perry joined them, they were fated for stardom. Perry's countertenor voice earned him the dub "The Voice," and the band's sonic mastery resulted in hard-hitting albums such as "Infinity" (1978), "Evolution" (1979), "Dream, After Dream" (1980), and many more. "Don't Stop Believing," "Open Arms," and "Separate Ways (Worlds Apart" are some of their songs that left indelible marks in the rock genre.
Next year, Journey will celebrate its 50th anniversary. Among the first venues to expect the Hall of Famer band next year is the Choctaw Grand Theater in Durant, Oklahoma, on Friday, January 27, 2023. Long-time and newer fans, don't miss the chance to rock with them live!