Choctaw Casino & Resort | Durant, Oklahoma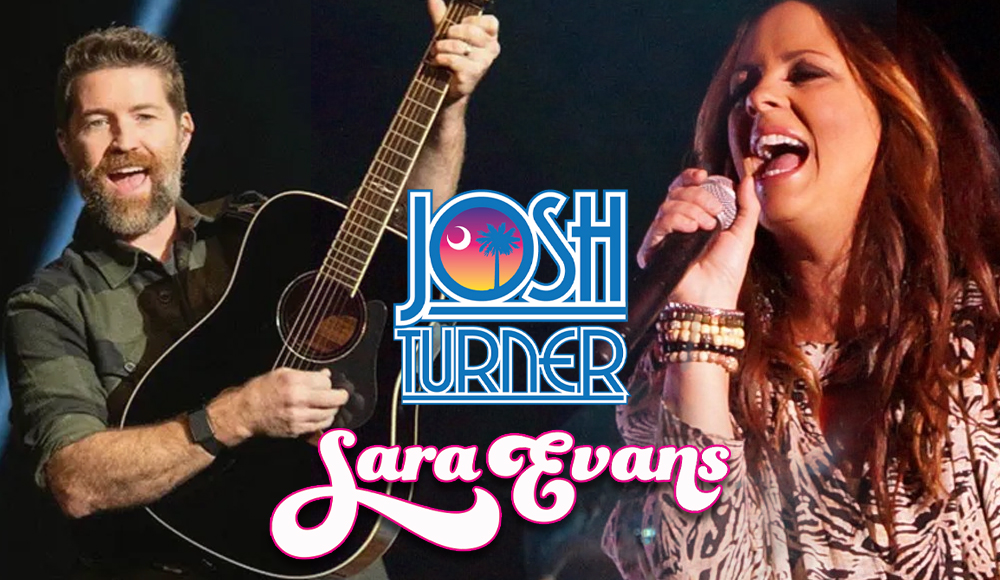 The Grammy-nominated country and gospel singer-songwriter, Josh Turner, is turning up for a blessed show at the Choctaw Grand Theater on Saturday, November 25th of this year. As the country crooner hits the stage, he'll be joined by a special guest, Sara Evans. Joining forces, audiences are in for a rockin' country treat! As Josh Turner turns up the crowd, you'll definitely feel like dancing! Bringing his biggest hits and crowd favorites along, you'll surely get on your feet as soon as you hear his #1 hit single, "Why Don't We Just Dance". Speaking of No.1s, the man is set to release his very own "Greatest Hits" album, celebrating twenty years of making it big in the country scene. Selling over six and a half million records, Turner is definitely a man who blessed country airwaves over the past decades. So, don't miss out on the party by booking your tickets now!
Hold your horses! One of the country's finest men is set to get you up on your feet. The "Why Don't We Just Dance" singer, Josh Turner, is staging a series of shows throughout the year, including a stop at Choctaw Grand Theater. Joining him is a special guest, another fine artist in the country scene, Sara Evans.
Celebrating 20 years of blessing country airwaves with his alluring hits such as "Long Black Train", "Your Man", "Would You Go with Me", "Why Don't We Just Dance", and "Time Is Love", Turner is turning it all up, announcing the release of his very own 'Greatest Hits' record. With over six million records sold and over a billion streams around the globe, his sexy baritone vocals definitely made a mark in country history.
"When you start out in this business, you're never guaranteed longevity," the man shared in a press release. "I'm humbled and thankful that I'm still around making music and that I've done well enough for long enough to warrant releasing a Greatest Hits album."
With a slew of #1 hits and Platinum-certified singles, the man's career skyrocketed with the release of his RIAA Platinum-certified single "Long Black Train". The fan-favorite track made rounds and spent over forty weeks on the Billboard country charts. Since then, Turner made a name for himself in the industry for his lyrical masterpieces sung with his signature baritone vocals.
"I never would've dreamt of the doors that that song opened for me going forward," Turner shared as he reflect on the track's 20th anniversary. "Cause even at literally the moment that I finished writing it, I'm thinking, nobody's ever gonna wanna hear this. This is just so out outdated. But you know, it's got a lot of those timeless qualities and it's got a very strong, clear message, and I think it's something that people relate to and they continue to relate to it."
It definitely is. Turner's music remained relevant and relatable over the past two decades, and even more decades to come. There's a reason why fans keep on coming back for more and a reason why he indeed deserves a 'Greatest Hits' record.
As Josh Turner hits the stage once again, he'll surely be celebrating two decades of stories that continue to strike the hearts of his fans. Sharing the stage with "I Could Not Ask for More" singer Sara Evans, make sure to save your spots at the show by booking those tickets now!