Choctaw Grand Theater | Durant, Oklahoma
Roars of laughter will surely fill the walls of Grand Choctaw Theater as the dapper comedian John Mulaney brings his blunt and infectious humor to Durant, Oklahoma, this December 16. The former SNL writer turned beloved standup comedian will stop at the iconic Oklahoma venue for his "From Scratch Tour" and entertain his fans in a night of pure comedy gold. You won't want to miss Mulaney's hilarious antics and captivating stories, so plan to spend some time laughing and marveling at his show while he sports his sleek, smart, and suave persona. John Mulaney's days of high-octane performances may be over, but he's found new ways to make people laugh over the years. If you want to kick off the holidays with a great deal of humor and laughter, this is the most fitting show to be at. Get your tickets by following the links on this site.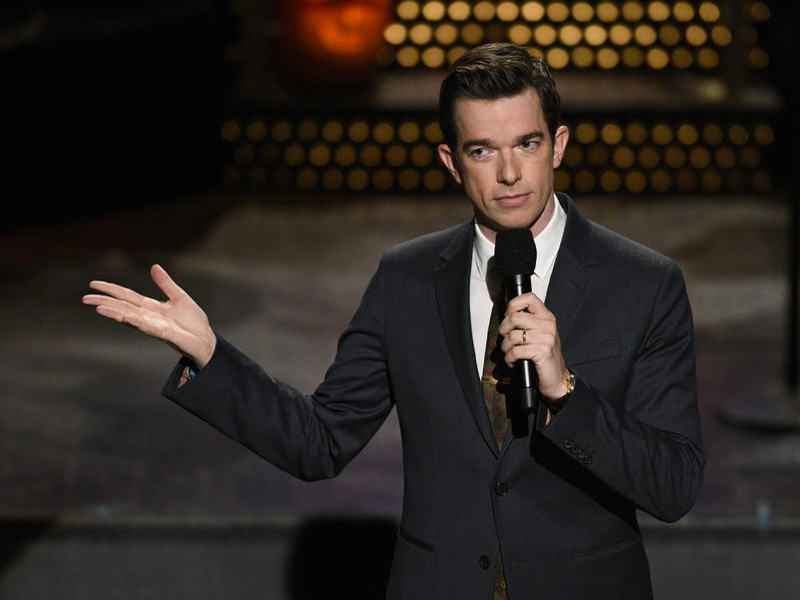 John Mulaney is one of the most sought-after standup comedians in the US today. Thanks to his unique style, wit, and charismatic persona, he can blend humor and years of writing, acting, and producing experience into his performances when he is on stage. He may be one of the best in the field, but he did not initially aim to become a comedian in the very beginning. It wasn't until after John graduated from college in 2004 that he started working at Comedy Central, and even then, it wasn't a comic but an office assistant. After a year of watching the channel, he finally contributed by suggesting a parody of an '80s nostalgia show called "I Love the 80s." In 2008, he made it through SNL's writer audition process and stayed on staff for four years. He was included in the team, which was nominated for four consecutive years (2009–2012) for the Primetime Emmy Award for "Outstanding Writing for a Variety Series." He used this success to move on from his stint at SNL and into other writing gigs. Besides writing, he also tried his hand at standup comedy, receiving praise for his "conventional comedic style." He was also the fourth writer to host SNL, having done so on four separate occasions. To date, John Mulaney remains one of the most well-known comedians, and his work can be seen in movies, TV shows, plays, and even video games.
For Mulaney's series of shows this year, the Emmy award-winning comedian stated that he is changing his act and will no longer use his trademark high-energy stage strides in delivering his jokes. In his new tour dubbed "From Scratch," he will explore comedic territory that has traditionally been outside his comfort zone. As his career progressed, it became clear that he leaned more toward physical humor by incorporating certain hilarious actions and mannerisms and became more exaggerated when performing some impressions. As the comedian promised, we won't be seeing those in this show.
If you are looking for a witty and hilarious standup comedy show to heat up your Friday night this December 16, John Mulaney's "From Scratch Tour" stop at the Grand Choctaw Grand Theater is the show for you. Reserve your tickets as early as today by following the links on this site.