Choctaw Grand Theater | Durant, Oklahoma
In 2023, John Fogerty became the sole owner of his music; to celebrate, he is embarking on the "John Fogerty Celebrates His Songs" tour. The Choctaw Grand Theater will play host to this stop on the tour on Saturday, August 5, 2023. Since this is such a joyous occasion for the legend, you can expect him to put on a outstanding performance. Songs like "Fortunate Son," "Bad Moon Rising," "Have You Ever Seen the Rain," and "Proud Mary," among many others that he recorded with Creedence Clearwater Revival, will be played and the fans will go wild cheering at every hit that comes on. All the real fans will be vying for tickets, making it nearly impossible to get one. Click the "GET TICKETS" button in the header of this page to purchase yours immediately. If you click this link, you'll go straight to our dependable and easy checkout process and get confirmation of your tickets.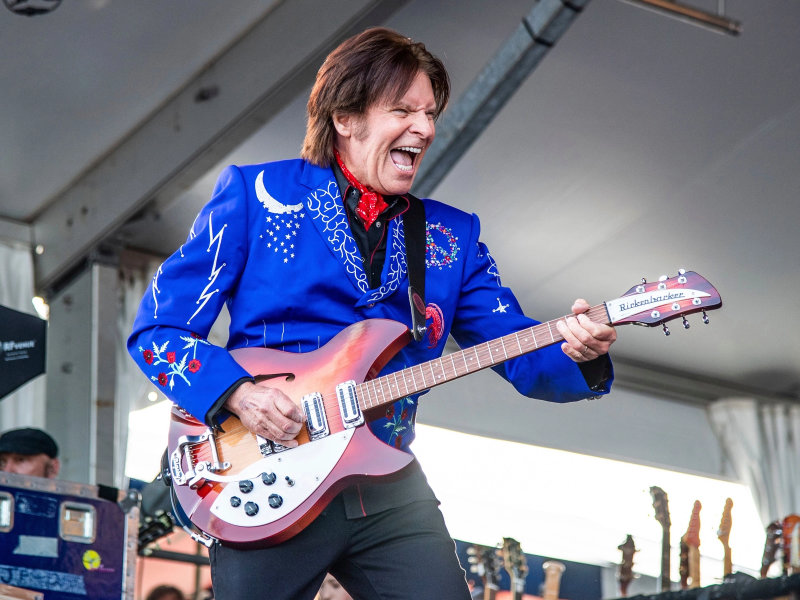 A true icon of country music, John Forgety has become a truly priceless piece of American history with his mastery of the guitar and phenomenal voice. In the 1960s, he began his musical career as a member of the four-piece band The Blue Velvets, which later became known as The Golliwogs and, finally, the Creedence Clearwater Revivals (or CCR, for short).
They released seven albums under the moniker "Creedence Clearwater Revival," beginning with "Creedence Clearwater Revival" in 1968 and continuing through "Bayou Country," "Green River," "Willy and the Poor Boys," "Cosmo's Factory," "Pendulum," and "Mardi Gras" in 1970. (1972).
Their music was a fusion of rock and roll, country, and blues with a distinct Southern sound that made them stand out from other bands of the era, earning them the label of "swamp rock" or "pop rock." However, it was the infectious guitar riffs and personal lyrics that propelled them to prominence.
The band disbanded after their 1972 album, and Fogerty embarked on a brief solo career. He lost interest in music after getting involved in legal battles with CCR's label, Fantasy, and an accounting firm over the alleged misappropriation of funds. It took him nine years, but in 1985, he released a new album called Centerfield.
Audiences still go wild whenever one of his songs is performed, and his music is still frequently played and praised today. He incorporates a wide range of American musical styles into his work, including country, rockabilly, R&B, blues, and pop. Because of this, he has been recognized with eight Grammy Award nominations, a win for "Best Solo Rock Vocal Performance," and inductions into the Rock and Roll Hall of Fame and the Songwriters Hall of Fame.
His tour is a wonderful homage to the music that made him famous, and even at age 78, his distinctive voice, incredible guitar skills, and abundance of hits guarantee a spectacular performance. There are no signs of him slowing down. High demand has caused tickets to sell out quickly, so don't delay in clicking the "GET TICKETS" button to ensure your purchase.