Choctaw Grand Theater | Durant, Oklahoma
Do you Love Rock 'N' Roll? Have you a Bad Reputation, that you just don't care about? If so, this is the perfect gig for you! On Saturday, August 12th, 2023, the Queen of Rock herself, Joan Jett & the Blackhearts plus special guests, Night Ranger, will perform at The Grand Theater at Choctaw Casino & Resort in Durant for one night only. So come on and grab some tickets for this rare headline gig from one of rock musics leading ladies and an absolute legend on the stage. With an absolutely massive back catalog and a plethora of hits, it's a guaranteed night of classic, old school Rock 'n roll's biggest hits, one after another by the 2014 Golden God Award-winning band and 2015s Rock and Roll Hall of Fame inductees.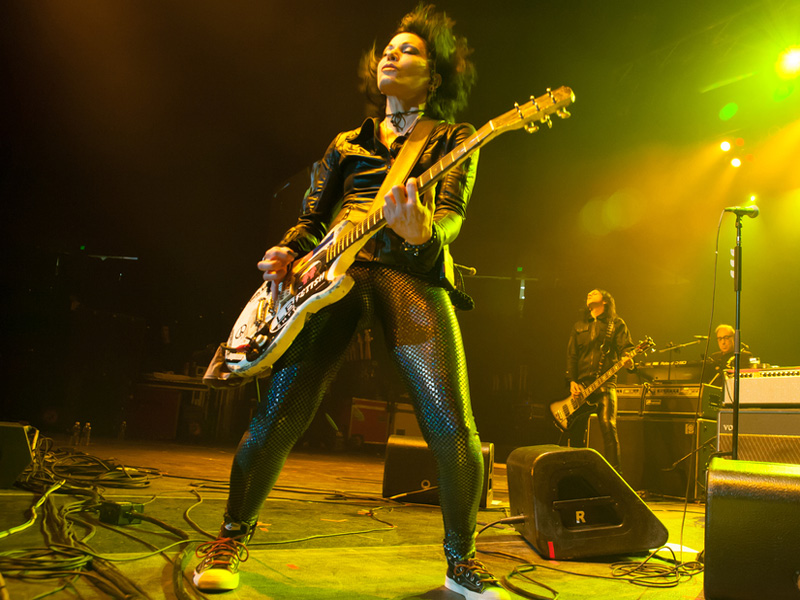 In spite of the fact that Jett came of age during a period in which girls and women were discouraged from participating in rock 'n' roll, she quickly established herself as a formidable musical force by first establishing and performing with the Runaways, who were responsible for the recording and release of the hit song "Cherry Bomb," and then by forming her own band, the Blackhearts, in 1979. She is still regarded as one of the most well-liked and important musicians in the history of popular music, and is currently ranked at number 87 on Rolling Stone's 100 greatest guitarists of all time. She recently celebrated the 40th anniversary of her landmark albums "Bad Reputation" and "I Love Rock 'n' Roll." Changeup, the first acoustic album ever recorded by Joan Jett and the Blackhearts, was released on March 25, 2022. It features brand-new versions of the songs "Bad Reputation" and "Crimson and Clover."
Joan Jett & the Blackhearts have eight platinum and gold albums, nine Top 40 singles, and their covers of "Crimson and Clover," "Do You Wanna Touch Me (Oh Yeah)," and "Dirty Deeds." Jett has been referred to as the "Godmother of Punk," the "Original Riot Grrrl," and even the "Queen of Rock 'n' Roll" in various news releases. The current lineup of Joan Jett and the Blackhearts includes lead vocalist Joan Jett, rhythm guitarist Dougie Needles, bassist Hal Selzer, and drummer Michael Dermott.
Finally, you're not rock 'n roll enough until you have your very own guitar, well, in 2008 Gibson released the "Joan Jett Signature Melody Maker". Differing from Jett's personal model by having a single burstbucker 3 humbucker pickup, an ebony fretboard and a double-cutaway body in white with a black vinyl pickguard.
Heavy-hitting rock veterans Night Ranger have sold over 17 million records worldwide, exemplifying the sound and style of arena rock long beyond their age. Singles like "Sister Christian," "Don't Tell Me You Love Me," "When You Shut Your Eyes," and "(You Can Still) Rock in America" are examples of their multi-platinum and gold record success.
One of MTV's first major "video" bands, from back in the day when MTV actually played music, Night Ranger had more than ten #1 singles. They have just released their 12th studio album, titled "ATBPO" (And The Band Played On), which is an homage to the production of music during the covid period.