Choctaw Grand Theater | Durant, Oklahoma
Jelly Roll is sure to wow all the fans at his new "Backroad Baptism" tour. This trek will stop over at the Choctaw Grand Theater on June 23, 2023, and fans can expect to be taken on one hell of a ride of musical bliss as the multitalented artist brings his diverse catalog on the road with him. In addition, the venue will make sure your every need is met with its world class facilities and amenities. Tickets are on sale right now, and you better grab them while you still can because an event like this doesn't happen very often, so fans will soon buy out all the remaining passes. Click on the "Get Tickets" button right now.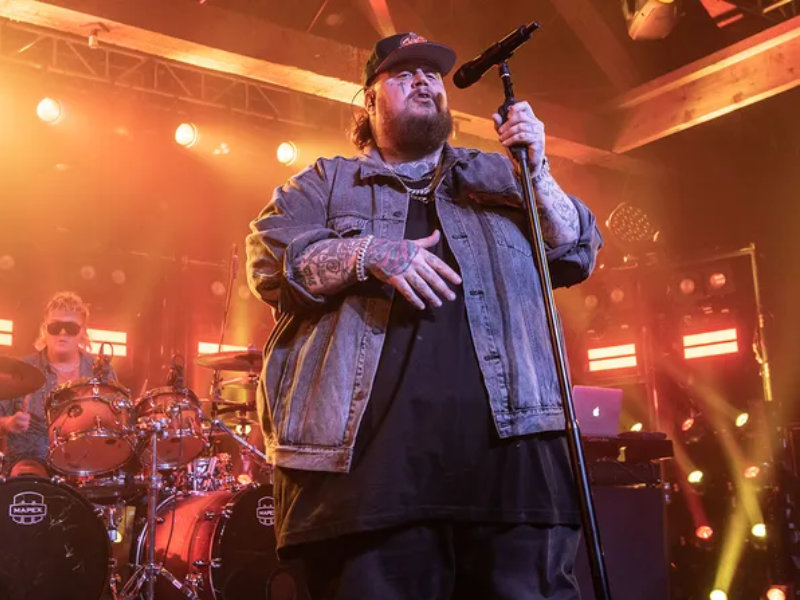 Jelly Roll is one exceptional individual with a laundry list of awesomeness. His ability to move in and out of genres is unmatched in the industry, and with that, he has dominated Billboard's Emerging Artists. Fans love him for his ability to convey raw lyrics with incredible beats to create music that speaks to every facet of the soul.
Since the days of selling mixtapes out of his car, he has gone on to create over twenty four albums and counting, build a huge following of rabid fans, dominate various online charts, and create mind blowing and genre bending music that has left audiences in a state of awe. He has also worked tirelessly on the road, touring around the nation to critical acclaim.
He combines autobiographical lyrics with a sound that fuses old-school rap, rock country, and soul to make music that is cleansing, raw, and confronts everyday life head-on. That's why the fans are going to be attending this show in full force, and you can't afford to miss out on all the action.
We know how it is: you can't wait to get your hands on some tickets, and luckily for you, this is the best place to snag a set. Just click on the "Get Tickets" button and choose your seats. It couldn't be simpler, so why wait? Do it right now.