Choctaw Grand Theater | Durant, Oklahoma
Come for the laughs, stay for the kinship with two of the best comediennes in the US today. Join YouTuber moms Kristin Hensley and Jen Smedley in a stand-up comedy show made for moms, crafted by moms, and to be laughed at by moms. Choctaw Grand Theater will surely become a haven of fun and laughter this Friday, 19th August 2022, as these two-lifetime friends treat their audience with hilarious antics and a witty brand of comedy on stage. Catch these accomplished women in their #IMOMSOHARD Getaway Tour and laugh your worries away! Grab your tickets now and see you at the venue!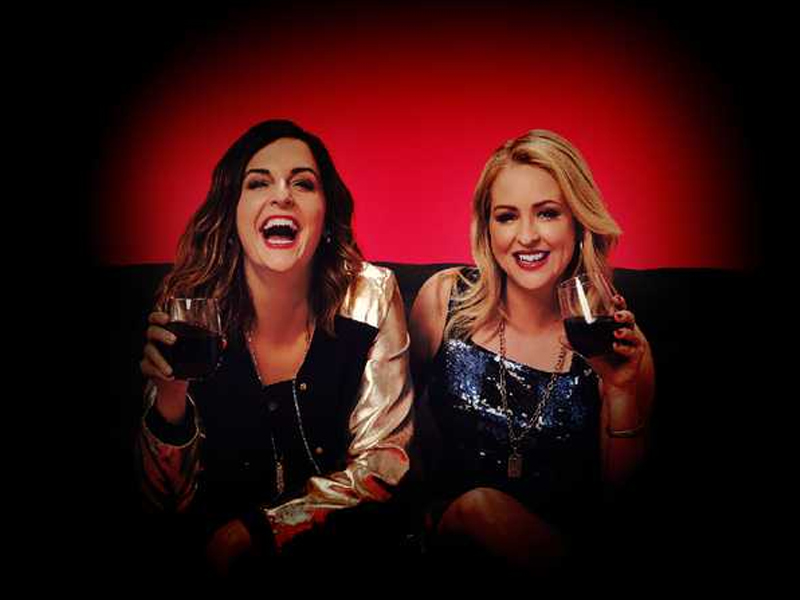 With over 300 million views from their more than two million social media followers, real-life best friends Kristin Hensley and Jen Smedley make an impact in their famous web series #IMOMSOHARD. Their brand of relatable comedy brought a whole new meaning to "mom-ing" and has proven that laughter and friendship are the only way to survive motherhood.
Millions of mothers in the realm of the internet are showing support to these two moms, who remind mothers that it's okay not to figure out what they are doing. These fearless women can talk about anything and everything under the sun and would still sound hilarious. These comedians can make you roll in laughter, be it about hemorrhoids, nipple hair, sex after marriage, mom bods, spanks, wedding dresses, or swimsuits.
Over the years, Jen and Kristin's phenomenal antics have propelled them to the popularity they never expected. The comedians have sold-out two national tours, written a New York Times Best Selling book, landed brand deals with Fortune 100 companies, such as Wal-Mart and Uni-Lever. In addition, they also taped a standup comedy special for Amazon Prime Video, launching the network's first standup comedy platform. And now, they are set to be out on the road for their #IMOMSOHARD Getaway Tour.
The comedy duo will commence their highly-anticipated tour this March 31st at Chester Fritz Auditorium, Grand Forks, North Dakota. The 21-date tour will conclude on November 13 at Morris Performing Arts Center in South Bend, Indiana. The two moms will be stopping at major venues in several cities in the US and Canada in between these dates. They will stop at Choctaw Grand Theater, Durant, Oklahoma, on 19th August.
This is going to be a memorable Friday night for all Oklahoman moms to behold. So grab your tickets for the show now and prepare to laugh until you cry. See you there!