Choctaw Grand Theater | Durant, Oklahoma
Rock and country lovers alike, it's time to get excited, as pioneer of both, Dwight Yoakam, is coming to the Choctaw Grand Theater on Friday 13th October 2017! Tickets are going to sell out for this event VERY fast so don't delay in getting yours – hit the "Buy Tickets," button above to be sure of your place at what promises to be an unforgettable concert!!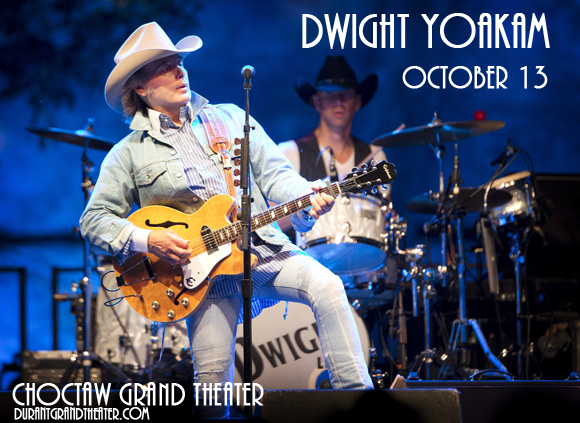 With a career spanning more than 3 decades, Dwight Yoakam is one of the oldest and most unique voices in the history of modern country music. Right from the very start, he had a direct take on honky tonk that did not sit well with the overwhelmingly samey commercial country music that was popular at the time. Undeterred, he performed in a variety of venues that were more accustommed to punk music, gaining country music a whole new fanbase, gathering followers and friends from the rock genre who helped him achieve commercial success, and ultimately breaking down the barriers between country and rock!!
Today, he has recorded more than 21 albums, five of which have been number one hits, charted over 30 times on the Billboard Hot Country Songs charts and sold over 25 million records. 12 of his albums are gold-certified, whilst the remaining nine are certified platinum, including the triple-platinum certified "This Time"!! In addition to his musical achievements, he had starred in multiple films, and wrote, acted in, produced and wrote the soundtrack for "South of Heaven, West of Hell."
Don't miss your chance to see this phenomenal talent live – book your tickets to see Dwight Yoakam today!!!