Choctaw Grand Theater | Durant, Oklahoma
Dierks Bentley is always a great event! Sometimes, there's a kind of magic in the air between the stage and the audience, when everyone knows they're in the presence of something truly special. Choctaw Grand Theater is committed to making those moments happen, which is why Dierks Bentley is coming to Choctaw Grand Theater on Saturday 1st December 2018! Tickets are available now for this once-in-a-lifetime experience! Get yours today by clicking the Buy Ticket button above.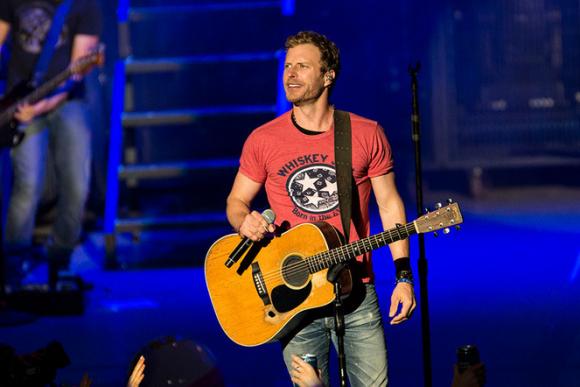 One of country music's most successful artists, American singer and songwriter Dierks Bentley first attracted attention in 2003 with the release of his self-titled debut album. The record quickly gained a large fan base due to its rock-tinged country tunes that evoke a maverick sensibility and bring to mind the outlaw country stars of the past. The debut went platinum, as did Bentley's follow-up offering, Modern Day Drifter (2005). Since then, Bentley's career has gone from strength to strength – he has charted twenty five singles on the Hot Country Songs and Country Airplay charts, sixteen of which have reached number one: "What Was I Thinkin'", "Come a Little Closer", "Settle for a Slowdown", "Every Mile a Memory", "Free and Easy (Down the Road I Go)", "Feel That Fire", "Sideways", "Am I the Only One", "Home", "5-1-5-0", "I Hold On", "Drunk on a Plane", "Say You Do", "Somewhere on a Beach", "Different for Girls", and "Woman, Amen". Throughout his career, Bentley has kept his music fresh by opening up to other influences besides country – Up on the Ridge (2010) is a bluegrass album, whereas Black (2016) leans further into the rock genre. His tenth studio album, The Mountain, was released in June 2018 to rave reviews, debuting at number one on Billboard's Top Country Albums and number three on the Billboard 200.