Choctaw Grand Theater | Durant, Oklahoma
Who's ready to hear the velvety voice of the one and only Darius Rucker this September 8 at the Grand Choctaw Theatre? If you want to be rocked like a Wagon Wheel, the famous Oklahoma venue is the place to be on this fun Friday night. Darius will surely make you think of Beers and Sunshine—and everything in between—as he performs his career-defining hits in a crowd of country music enthusiasts. Join hundreds of fans as you sing along to "Alright," "Forever Road," "Homegrown Honey," "Wagon Wheel," and many others. Secure your tickets as early as today and prepare to be a part of the incredible concert of the one and only Darius Rucker.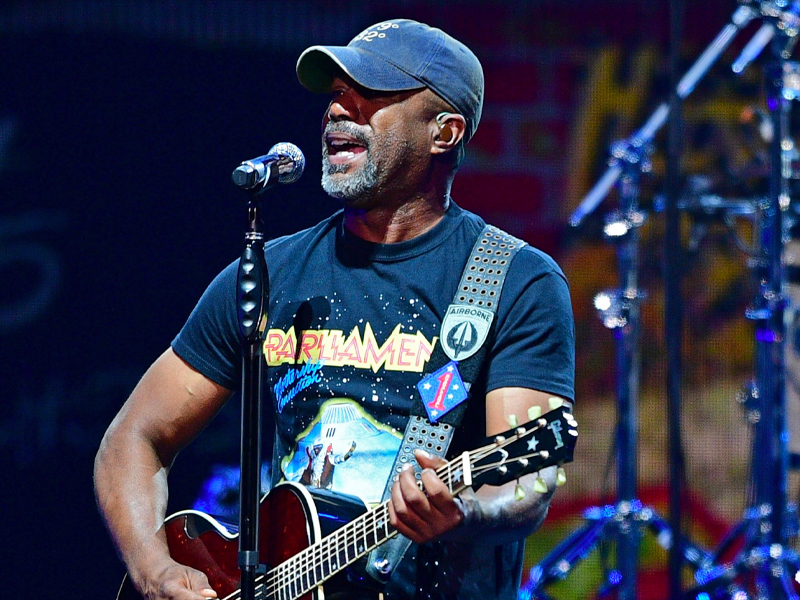 Darius Rucker is a three-time Grammy award-winning American singer-songwriter and country music star who came into the spotlight during the 1990s. Debuting over six studio albums as a member of the soft rock band Hootie and the Blowfish, the quartet reached the Top 40 of the Billboard Hot 100 until the 2000s. After a slight complication in his solo career upon releasing his very own single as a solo artist, Rucker finally introduced his mellow, R&B-influenced music in 2002's "Back To Then," featuring collaborations with Jill Scott and Snoop Dogg.
In 2008, Rucker released his first solo single, "Don't Think I Think About It," which charted at No. 5 on the Billboard Hot Country Songs, and by 2009, his second album, "Learn To Live" was certified gold by the Recording Industry Association of America. In 2022, Rucker released a new single titled "Same Beer Different Problem." Rucker set out to create many more beloved songs through the years as he continued his passion for a country solo career.
This 2023, get a chance to be one of the first to hear Darius Rucker perform live as he is set to journey 2 countries this year as part of his newly announced "Starting Fires" tour! Set the date because tickets will be available as he will be performing at the Choctaw Grand Theater on the 8th of September! Click the "Get Tickets" link to purchase your tickets.