Choctaw Casino & Resort | Durant, Oklahoma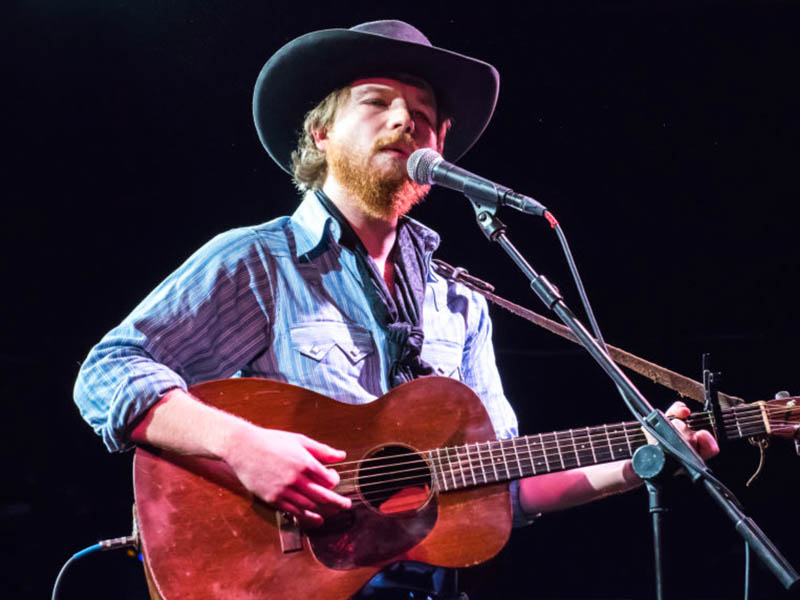 This fall, Choctaw Grand Theater presents a myriad of shows catering to the entertainment-loving folks of Durant, Oklahoma! The prime multi-purpose facility is just the right venue to host a highly-anticipated event featuring none other than country western phenom Colter Wall! As the critically-acclaimed Canadian performer delivers his extremely rare fall tour, he's set to highlight some iconic staples from his catalog, as well as his latest album, Little Songs, which was dropped during the summer! Colter Wall makes his way to the Choctaw Grand Theater for a coveted performance! On Saturday, 9th December 2023, fans can anticipate his phenomenal hits, such as "The Devil Wears a Suit and Tie," "Cowpoke," "Fraulein," "Sleeping on the Blacktop," and many more! Wall's plethora of country staples has been one of the most sought-after country singer-songwriters in North America! This fall, you will finally have the opportunity to catch him deliver his high-energy set at the Choctaw Grand Theater! Hurry and secure your tickets now before they're gone!
There's great news for country music fans across North America. Colter Wall, who spent the better part of the last two years performing one-off shows and few notable appearances, is finally embarking on a full-scale tour. This fall, Wall will be traversing the U.S. for a coveted ten dates in select cities. Lucky for fans in Durant, Oklahoma, the outing includes a stop at the Choctaw Grand Theater on Saturday, 9th December 2023! With a new album in tow, fans can look forward to a hefty amount of new songs for his upcoming setlist. His fourth album, Little Songs, was dropped during the summer and features hit singles, such as "Evangelina," "Corraling the Blues," and "For a Long While." The record notably entered three Billboard charts, including peaking at number 4 on the Americana/Folk Albums chart.
Aside from new music, attendees at the Choctaw Grand Theater can also anticipate countless hits from his earlier releases. His recent appearance during a summer festival features several staples from his self-titled debut album, Songs of the Plains, and Western Swing & Waltzes, and Other Punchy Songs. He also performed several cover songs, including smash numbers from Ian Tyson, Willie Nelson, Elton Britt, and Ray Wylie Hubbard. Fans who know Wall's track record are aware that his sets are often unpredictable and that the Saskatchewan native has the tendency to change things up a beat. One thing's for sure is that Colter Wall is guaranteed not to disappoint on this highly-anticipated show in Durant, Oklahoma.
Accompanying Colter on this U.S. run will be his special guest, Red Shahan, a fast-rising country and Americana star from Texas. His debut album, Men and Coyotes, was dropped in 2015, followed by sophomore effort Culberson County in 2018, and his latest album Javelina in 2021.
Together, Colter Wall and Red Shahan will light up the Choctaw Grand Theater with their sensational hits! Attendees can look forward to a great night out. The venue's ample space, excellent facilities, and state-of-the-art acoustics and technology will surely provide the ultimate entertainment experience!
Catch Colter Wall on Saturday, 9th December 2023, by buying your tickets now through the Get Tickets link!