Choctaw Grand Theater | Durant, Oklahoma
You may not have a Reason to Drink this Thursday, April 6, but the country star Cole Swindell will give you a reason to party as he will bring the fun and excitement of his live performance to Grand Choctaw Theater. The country singer will offer another exhilarating show to his Oklahoman fans on a night filled with career-defining hits. Sing along to "Chillin' It," "Ain't Worth the Whiskey," "You Should Be Here," and many others. Let the good times roll this April 6, and let Swindell's bro-country and pop-country tunes make you laugh, cry, sing, and dance. The 39-year-old singer-songwriter is known for his feel-good concert performances. Thus, you and your concert buddies are in for a treat. Score your tickets here by hitting the "Get Tickets" link.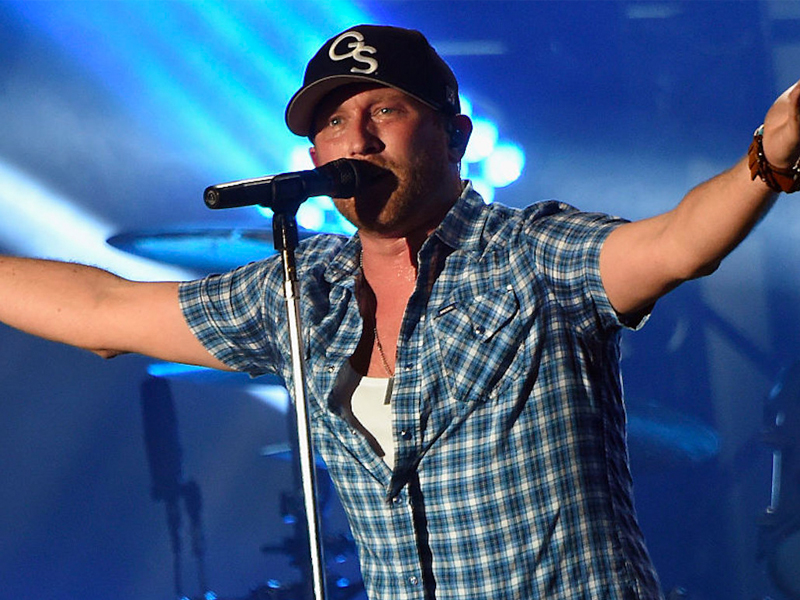 Considered one of the pioneers of bro-country, Cole Swindell has always been a mainstay of spirited country-pop music. With eight singles topping the Hot Country Songs and Country Airplay charts, three of which reached the Top 10, Swindell is indeed one of this generation's prominent country artists.
Before making his mark in the country music scene today, Cole Swindell was known primarily for his work with Luke Bryan, penning songs for the country superstar. Among the songs he wrote for Bryan include "Just a Sip," "Beer in the Headlights," and "Roller Coaster." Due to his rising popularity as a songwriter, he began playing live shows of his own music. His single "Chillin' It" was his first independent release in 2013, which became an instant hit. With the song being ubiquitous all over country radio, the song propelled Cole Swindell to national popularity. When Warner Music Nashville heard of his single, the then 30-year-old singer was immediately signed. "Chillin' It" eventually became Billboard's Hot Country number one song. Thereafter, the popularity of the singer-songwriter skyrocketed, which boosted sales of his 2014 self-titled debut album. Both of his subsequent studio efforts, 2016's "You Should Be Here" and 2018's "All of It," are commercial triumphs.
Despite his many victories, Swindell has lost so much ground in the last ten years. However, like many other talented musicians, he has utilized his music to express his sorrow. For example, he dedicated the song "You Should Be Here" to his parents. "Stereotype," his most recent album, reflects his life and career and is widely regarded as his finest work to date.
This year, aside from being a guest in Thomas Rhett's "Bring The Bar To You Tour," Cole Swindell is embarking on solo shows all over the country. He will be at Durant, Oklahoma's Choctaw Grand Theatre, on April 6. Tickets for the show are now available, and you can get yours here by hitting the "Get Tickets" link.