Choctaw Grand Theater | Durant, Oklahoma
It would feel like you're Dreaming With Your Eyes Open this Friday, December 9, when you attend Clay Walker's concert at the Choctaw Grand Theater. As one of the biggest country stars of the 90s, Walker will entertain his dedicated fans with some of the greatest hits of his career, including "What's It to You," "The Chain of Love," "Hypnotize the Moon," and "Live Until I Die," among many others. The 52-year-old Platinum recording artist will show his younger fans how it is done and will definitely bring the heat on a cold December evening. Thus, you are all in for a treat from the ever-charming country star whose voice ages like fine wine. Get your tickets for his Durant, Oklahoma show, and prepare for another memorable concert experience this winter!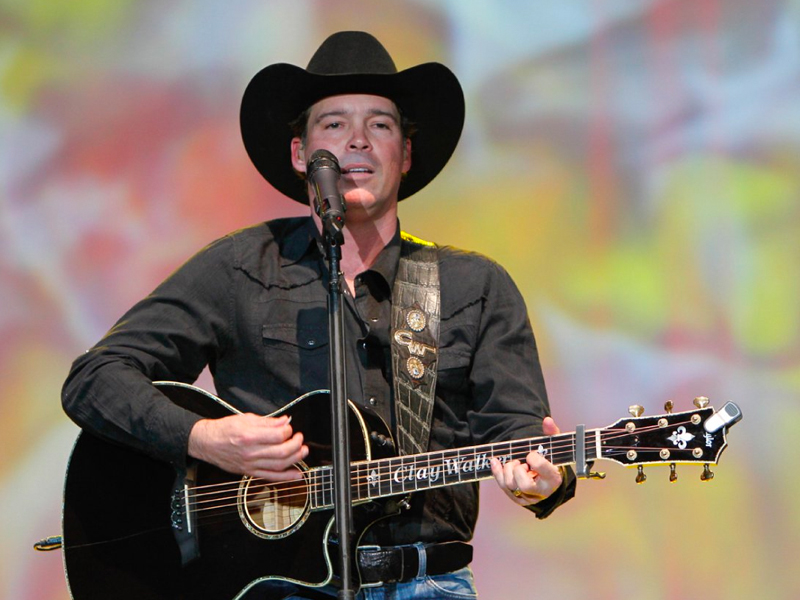 Clay Walker instantly became an established country musician when his first two singles, What's It to You" and "Live Until I Die," peaked at the number 1 spot on the Billboard Hot Country Singles & Tracks in the 90s. He has released eleven studio albums in his career, many of which earned multiple platinum certifications, 30 charting singles, and eleven top hits. Unlike other artists, he captured the hearts of people, which is said to be because he "had loads of youthful energy, a golden Texas twang, and, of course, plenty of boyish good looks."
The charming country musician first discovered his love of music when he was given a guitar at 9. By the time he turned 15, he was already joining talent competitions. While working as a nighttime desk clerk, he started to submit his tapes to a local radio station. The station did not accept videos but gave exemption to him because it was "too good to pass up." In 1992, he was discovered by James Stroud, the president of Warner Music Group, a big recording label. In 1993, he released his debut album, and the rest was history.
Clay Walker has performed non-stop since his emergence in 1993. This year, he will be on tour starting on August 7 and ending on February 4 next year. Part of the cities that he will visit is Durant, Oklahoma. The venue will be the Choctaw Grand Theater on Friday, December 9.